In today's era, it's not a matter of any community, caste, creed or religion, everyone is being a prosperous part of celebrating every festival, no matter what the religion is. World has changed, their thoughts have improvised and it seems that we the humans are heading towards a better planet. Winter is near, same way Christmas! The festive vibes are whistling everywhere in the air and breeze. BLVD Club, Bangaluru, has invited REFT Today at the cake mixing ceremony on Sunday, November, 27th. 2022, at Core (First Floor).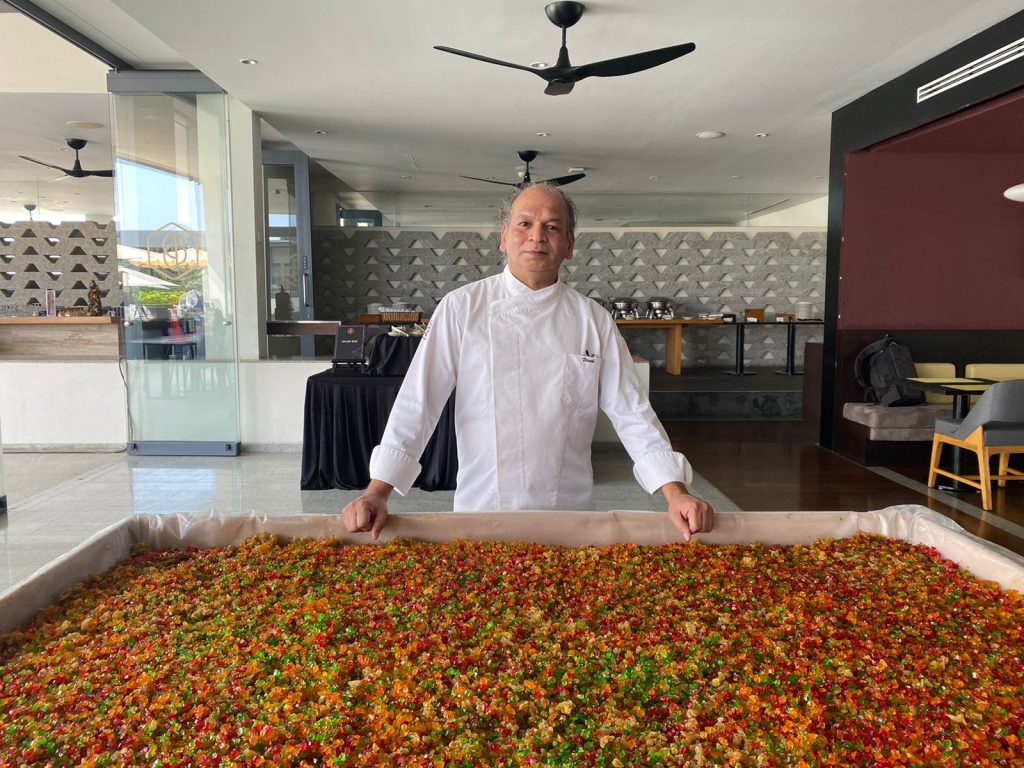 As soon as the cake mixing began, the iconic team of several chefs and amazing guests were busy in making the ceremony a successful one. The dry fruits, cherries and spices were spread over a large table. Executive Chef Vivek Tamhane was keeping an eye over everything, whether it was perfectly organised or not? But, his team led his head high over the expectations. It was followed by a lavish brunch in between 12 Noon to 4 PM in the evening. All in all, the entire cake mixing ceremony went really well and smooth.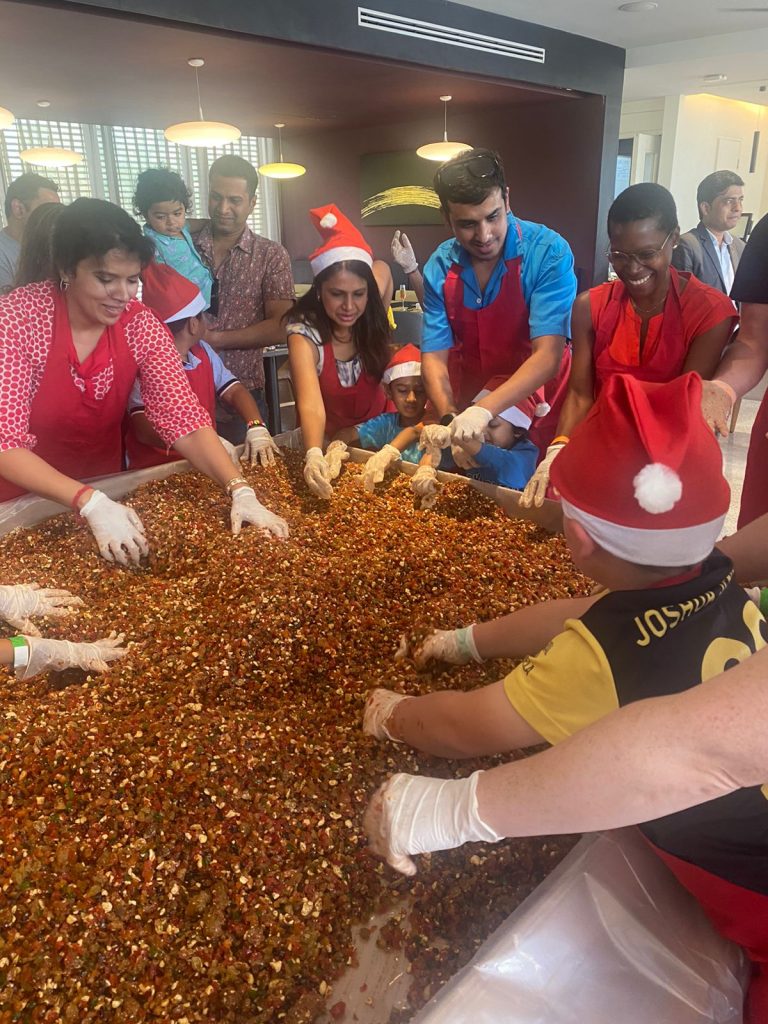 KHATIBAH REHMAT (Senior Journalist): Put some light over this cake mixing ceremony (it's brief history) and why is it celebrated amongst non-Christians today?
EXECUTIVE CHEF VIVEK TAMHANE: The history of cake-mixing ceremony began, back in the 17th. century during the arrival of harvest season. At this time, lots of fruits and nuts were harvested and prepared to go into the making of traditional plum cake. In olden days Grannys used to call all the relatives for roasted chicken dinner along with some drinks. On that day everyone used to mix dry fruits with juices and let it soak for a period of 15 to 25 days. Later, she prepares Christmas cake or plum pudding with those soaked fruits. After Christmas midnight prayer, she distributes that to all. The myth behind it was that, if one keeps a piece of cake under their pillow, then they will get married soon. Later, this traditional fruit mixing was adopted by the hotels, bakeries and small restaurants which has turned like a celebration today. Apart from anything else this ceremony became a Great Day for the chefs.
INTERVIEWED AND PICTURE COURTESY: EXECUTIVE CHEF VIVEK TAMHANE.
INTERVIEW TAKEN BY: Khatibah Rehmat (Senior Journalist).