JW Marriott Chandigarh is known for their chefs and staffs full of beautiful and creative ideas. They always come up with new things in a row. If people are drooled on one thing then after few days another thing comes up. This is how they hold the people of Punjab and few parts of India and the world. They are known for flourishing flavours of their kitchens.
JW Marriott Chandigarh's Executive Chef Sanjeev Rajan has a big team of dynamic people who listen to him, understand his actions and never let him down in any case. They are known for conducting different food festivals at their cafe; The JW Cafe! Amongst many, the lastest one was the Rajasthani Food Festival which lasted on April, 3rd. 2022 and the best part was that, Executive Chef Sanjeev Rajan showcased a Rajasthan based guest chef to prepare the authentic Rajasthani cuisines to introduce it for the people of Punjab.
His name is Chef Ranjeet Singh who came from Jaipur, Rajasthan. How much he loved his work was seen with all that he carried from his city such as, Rajasthani spices, pickles and mutton from the Pink city itself, just for the sake of getting the actual flavours. It was really praiseworthy that Chef Sanjeev managed to find a chef like him who looked after every detailing, whether being flavours or his traditional Rajasthani appearance and all was being noticed by several guests present there.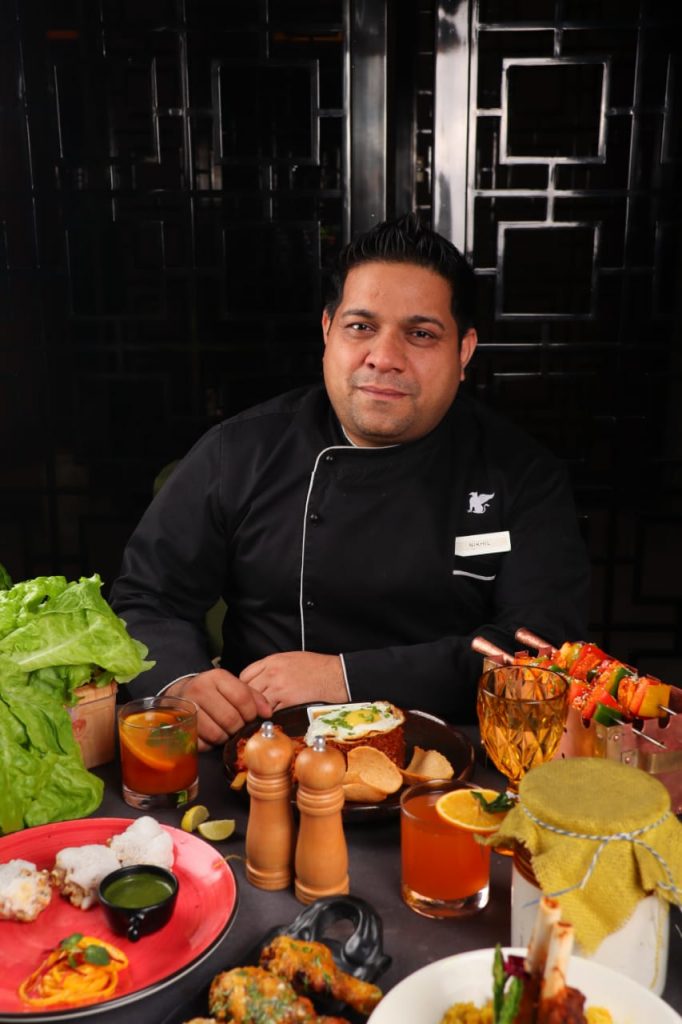 Ironically, Chef Sanjeev had to leave the ongoing food festival in between to look after some other programs, but as expected from his team they managed the entire event in his absence. Then, another face came into being from them, the second head of the kitchen, Chef-De-Cuisine Nikhil Uniyal who looked after the operations and made the Rajasthani food festival a successful one with his co-team members. It is not that easy all the time to sit at someone's place and doing things confidently. Well stay tuned with new flavours coming up at JW Marriott, Chandigarh.
—REFT Today.