Let us become more acquainted about Chef Shabana Salauddin, her sentiments of being into this world of food business, with a touch of her character, enthusiasm, and interests. Even though food is in her DNA, getting into food business is not something that was planned. She finished her graduation in Finance and Accounting with further expansion of a degree in Aviation and worked for almost 20 years with top-notch organizations in Banking and Financial Sectors. Born and brought up in Mumbai: "City of dreams", she understood her passion for being into food industry. Shabana finally switched her professional way from a white-collar job to a white apron Chef. Being a Mumbaikar and belonging to a foodie family, she adores eating as well as cooking for joy. She keeps herself occupied in exploring different recipes and feels that cooking is like a stress buster and meditative therapy for her.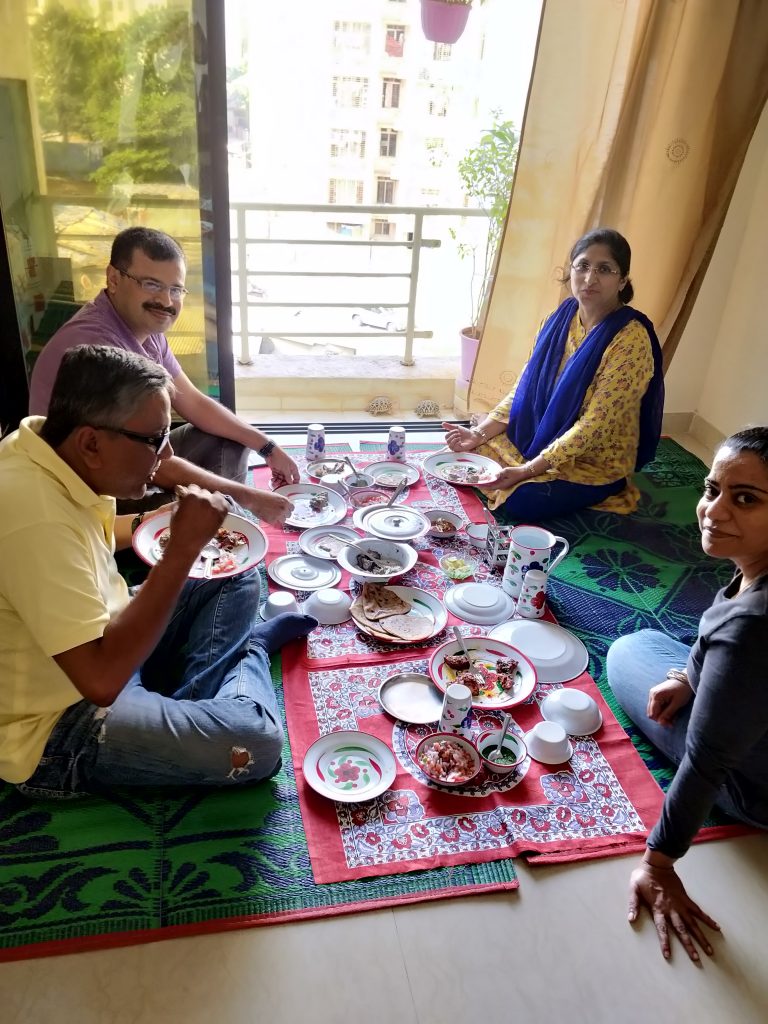 In her spare time, she either researches Konkani Muslim food culture, recipes, individuals or giving her hands a shot on another formula gained from her Ammee (mother) and if nothing, then at that point, she becomes busy in doing her Sufi meditations. She has been perceived for her work and has been awarded and  appreciated in near past. Highlighting, all the signature dishes arranged by Shabana at Ammeez Kitchen was featured in a Mumbai newspaper as home-chefs promoting conventional lost recipes. It is exceptional as they serve just Konkani Muslim cooking and food culture in a customary climate through home dining in mud pots which visitors likewise love. They have appeared in a local woman's locale known as Ladies in Hospitality. Ammeez Kitchen is notable for Biryanis, Konkani delights like the Sikori Dhaan, and especially home-made pickle, assorted kebabs.


At Ammeez Kitchen, they provide home dining experience of Kokani Muslim cuisine to guests. Food is served traditionally on the floor on a Dastarkhwan or Paat-Pira (wooden planks). While all the dishes out to slobber, yet their unique dishes like:
a) Khara Gosht (slow-cooked meat on Sigree in it's fat and juices with just a handful of spices).
b) Machli Biryani (made with selected saltwater fishes. The flesh is juicy and soft yet firm).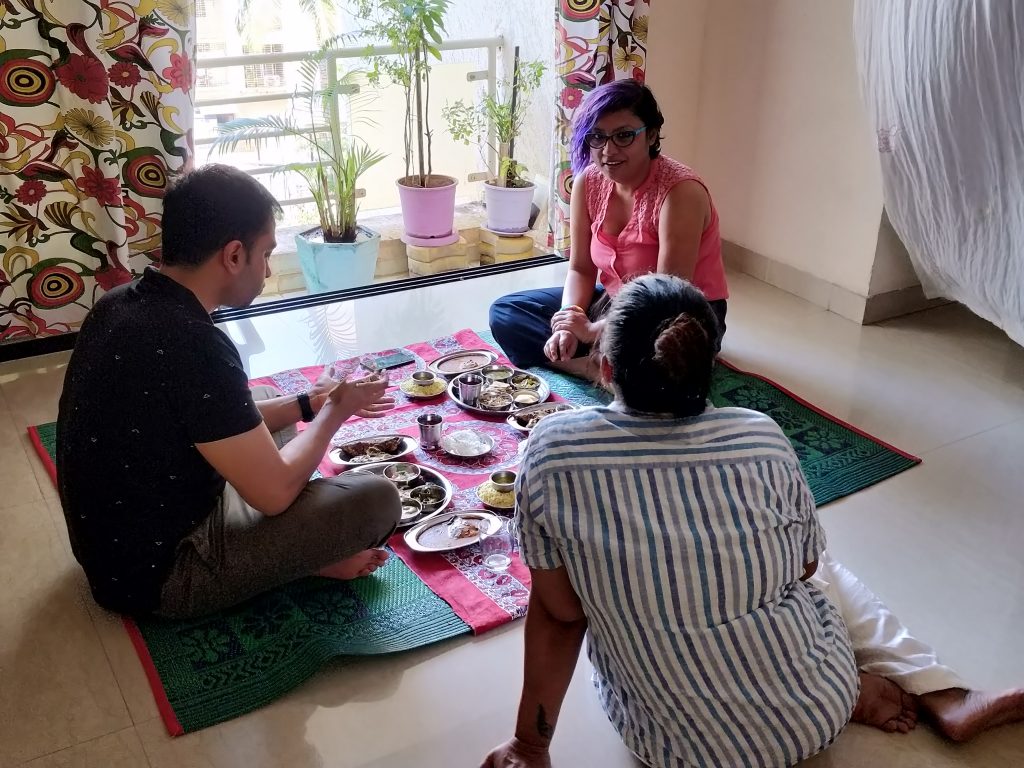 c) Choi ke Kele (Special type of banana stuffed with coconut and dry-fruits and fried in home-made ghee to make this yummy dessert).
So, whenever you are in Mumbai and want to taste authentic Konkani Muslim Cuisines then do visit Shabana Salauddin's Ammeez Kitchen.


Interviewed: Home Chef Shabana Salauddin
Interview Taken By: Khatibah Rehmat
Senior Journalist.
Picture Courtesy: Shabana Salauddin
Editing done by: Suniti Garg, Sub-Editor.