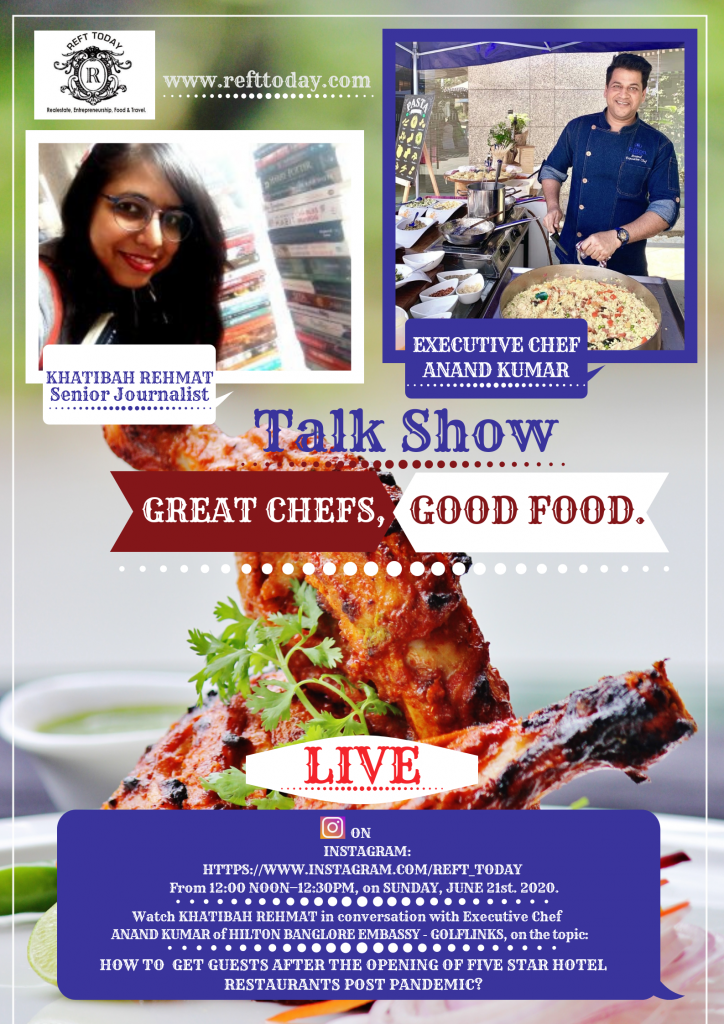 Watch KHATIBAH REHMAT in conversation with EXECUTIVE CHEF ANAND KUMAR of HILTON BANGLORE EMBASSY - GOLFLINKS, on the topic:
HOW TO GET GUESTS AFTER THE OPENING OF FIVE STAR HOTEL RESTAURANTS POST PANDEMIC?
Watch us LIVE on INSTAGRAM, at REFT Today's special show:
GREAT CHEFS, GOOD FOOD,
from 12:00 Noon— 12:30pm, on SUNDAY, June 21st. 2020.
Our viewers may feel free to ask any questions in the live comment box.
https://www.instagram.com/reft_today
#refttoday
#greatchefsgoodfood
#hotelhiltonchennai
#30minutesshow
#foodtalkshow
#fandb
#hospitalityindustry