When REFT Today's Senior Journalist interviews the Head Chef of HOME, New Delhi.
KHATIBAH REHMAT (Senior Journalist): Who were you before being a chef?
Chef HARPAL SINGH: I am Chef Harpal Singh, the Head chef at Home, New Delhi. Before I start narrating my present, it would be better for the world to know my roots from where I am coming. Well, I was born, brought up and studied (until standard 12th.) from a tiny town of Assam named Sonari. Belonging from an environment loving family, I as a child was taught to give respect to food. Since childhood, I used to spend more of the time in the kitchen with my grandmother where, she taught me the actual values of nature. This used to be one of the most important pillars of our family education.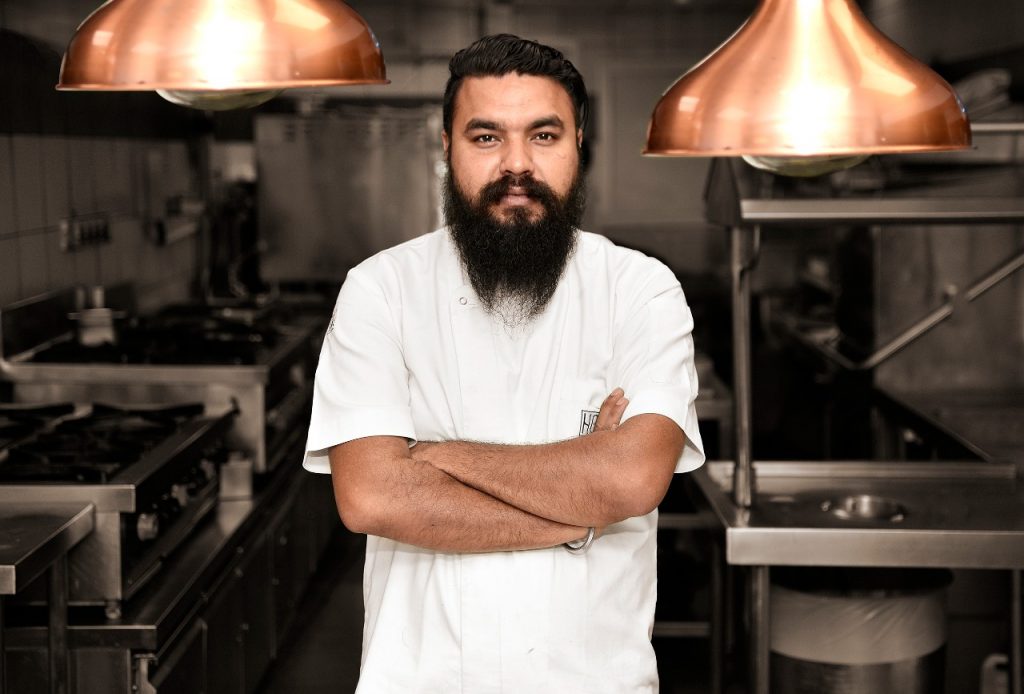 Later, at the tender age of 22, I ought to leave my town to join a culinary course in Goa. Talking about my very first professional experience which was in the year 2007 began from JW Marriott, Goa. In the very next year in 2008 I took an internship at The Taj Fort Aguada Beach Resort Goa, where I had the opportunity to work and learn, alongside Chef Urbano Cruz Do Rego, there I was enabled to discover the colours of refined cuisines.
That turned to be a turning point in my life, where I was followed by several series of national and international professional experiences. It was then, when I recognised my passion for those food which was related to various cultures and traditions in terms of regional produce. What I learnt from all this was; hard work and true dedication towards work, always pays back. Keep working and never ever think of giving up in life.
KHATIBAH REHMAT (Senior Journalist): How do you feel being into this world of food industry?
Chef HARPAL SINGH: Yes of course I feel immensely great to be a part of this culinary world where creativity is acknowledged at every plate of a diner. While opting to this career, one of the reasons was this only, the utmost artistry. Remember one thing and i.e. creativity alone won't take you to the shore of being successful, it also needs great food that hits the hearts, minds and souls of people who dine in trusting over your taste. For me personally, all this helps me staying inspired by my kitchen always.
Cooking becomes more and more fun loving when we prepare different meals every time and then, ordinary ingredients show their magic. Chef's job never puts on hold by simply following jotted recipes, it's more about keeping a menu together, presentation of a dish on a plate, it's taste, etc. All this holds a huge responsibility and a day to day planning and scheduling. A chef's job is step to step hard work than the glamour which everyone sees over the dinning area.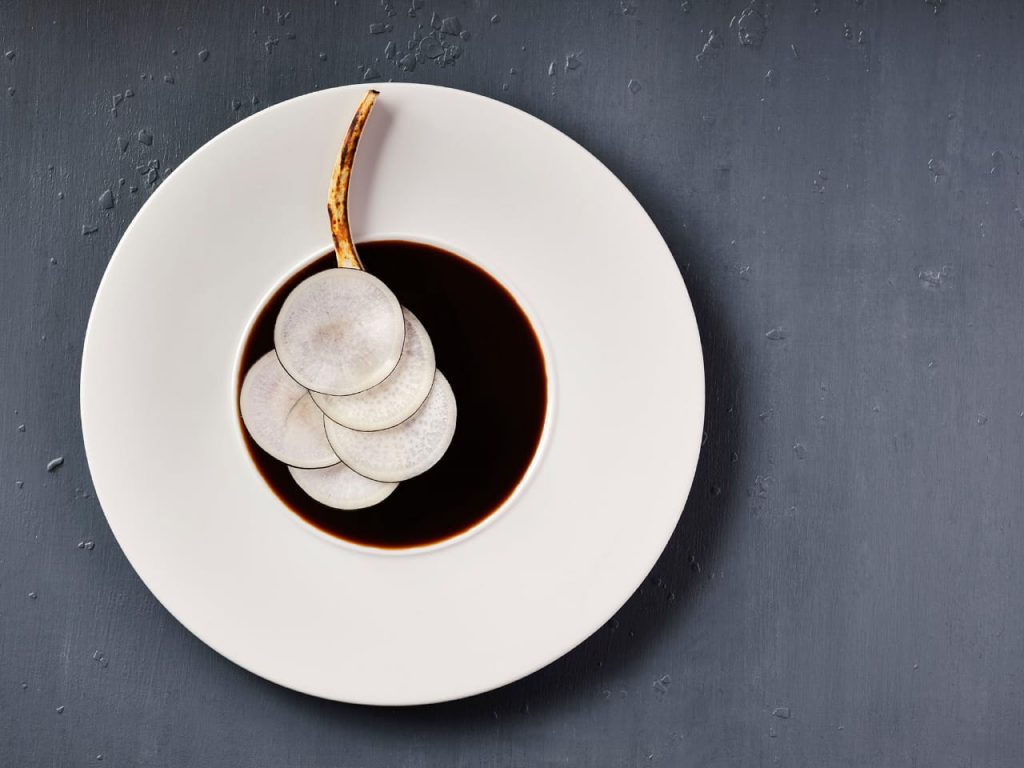 The creative reputation of a chef results in bringing back the patrons to dine in repeatedly. A good chef will never feel scared of experimenting new cuisines, atleast I am not. Creativity of a chef is equivalent to the creativity of an artist who paints the canvas with their thoughts and imagination, in the same way a chef prepares umpteenth food products to form a cohesive, tasty and visually appealing and artistic cuisines.
Well, I never bound my self with one thing, I also love to paint the town red, singing to the carols, listening to music, capturing the world in my lenses and to up cycle things to make it worth than it originally valued. One must know their own worth to showcase them to the world and I love to do that. I always believed in myself and I think, that thought of mine has made me a person what I am today!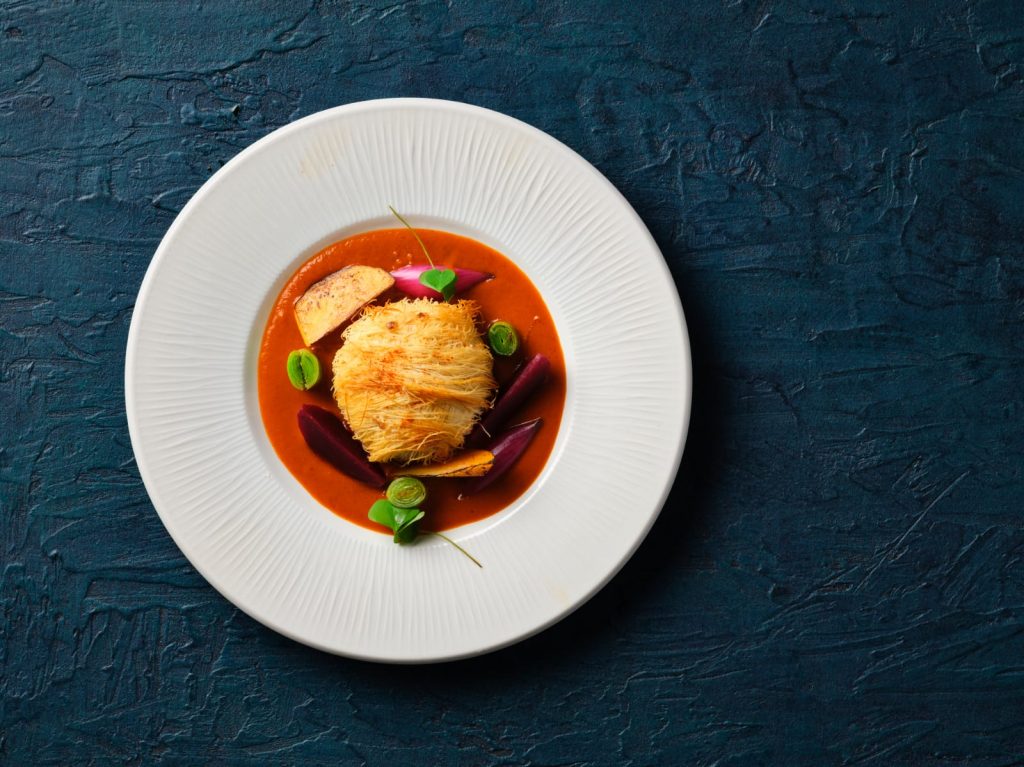 KHATIBAH REHMAT (Senior Journalist): What all are the signature dishes of the hotel/restaurants does you work with?
Chef HARPAL SINGH: At HOME New Delhi, we always try to create new and different dishes for our guests for which we are basically known for. We always believe in showing creativity on our plates and magic in the taste. We do not present old and boring dishes to our customers. HOME, New Delhi enjoys playing with those ingredients present in the kitchen.

Our team has reached it's height of learning new dishes and making it more and more creative everyday. Their research and development has made them stand out of the crowd. Our main aim is to make our patrons happy and fulfilled with our food. HOME has multiple cuisines in their menu but few I am mentioning below:
Ima Datchi and Tingmo
Harissa miso eggplant
Cafreal Chicken with Goan Pulao
Sweet shrimp Caldeen
HOME salad
Crispy KATAIFI Duck egg, tomato  miso sauce
Nalli Nihari
Snapper Ceviche
Chilean Seabass Alleppey Curry
Truffle Soy Lamb Chops.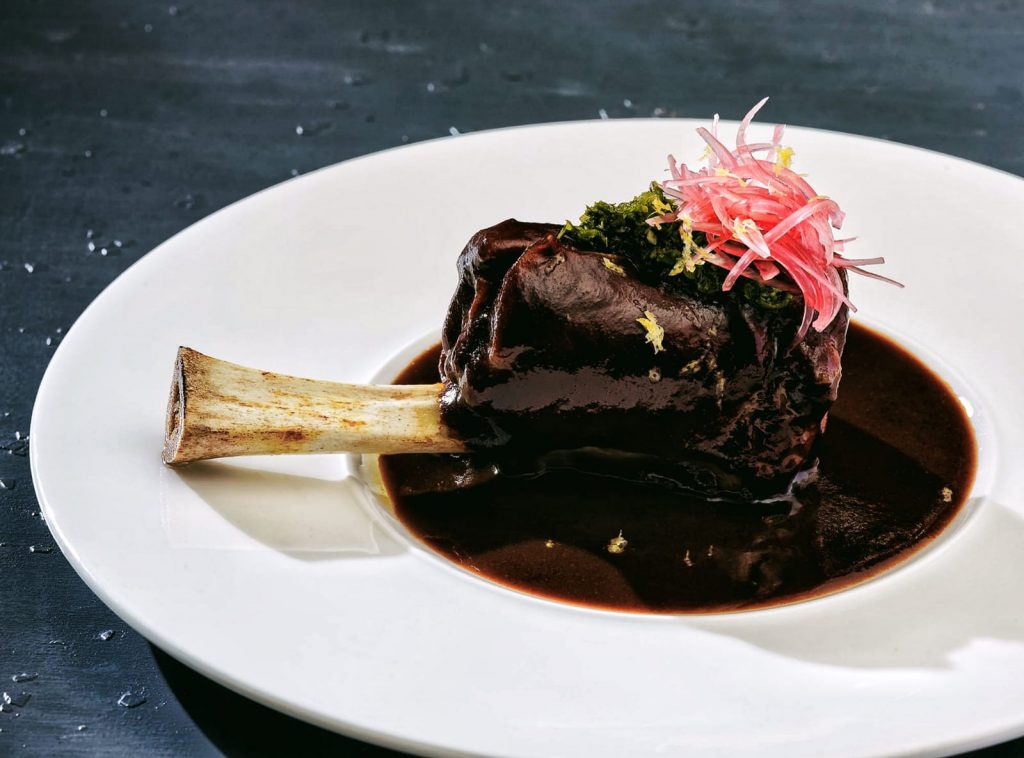 KHATIBAH REHMAT (Senior Journalist): How many chains of hotels or restaurants does your firm have and where?
Chef HARPAL SINGH: Presently, HOME has just a single outlet in entire India, but it being a unit of PVR Cinemas we share more than 1200 cinema screens including India and Srilanka which caters Food And Beverage within the premises.

KHATIBAH REHMAT (Senior Journalist): For which cuisine you are basically know for? Name the particular dish as well, along with it's recipe and picture?
Chef HARPAL SINGH: I am known for regional and modern Indian cuisines.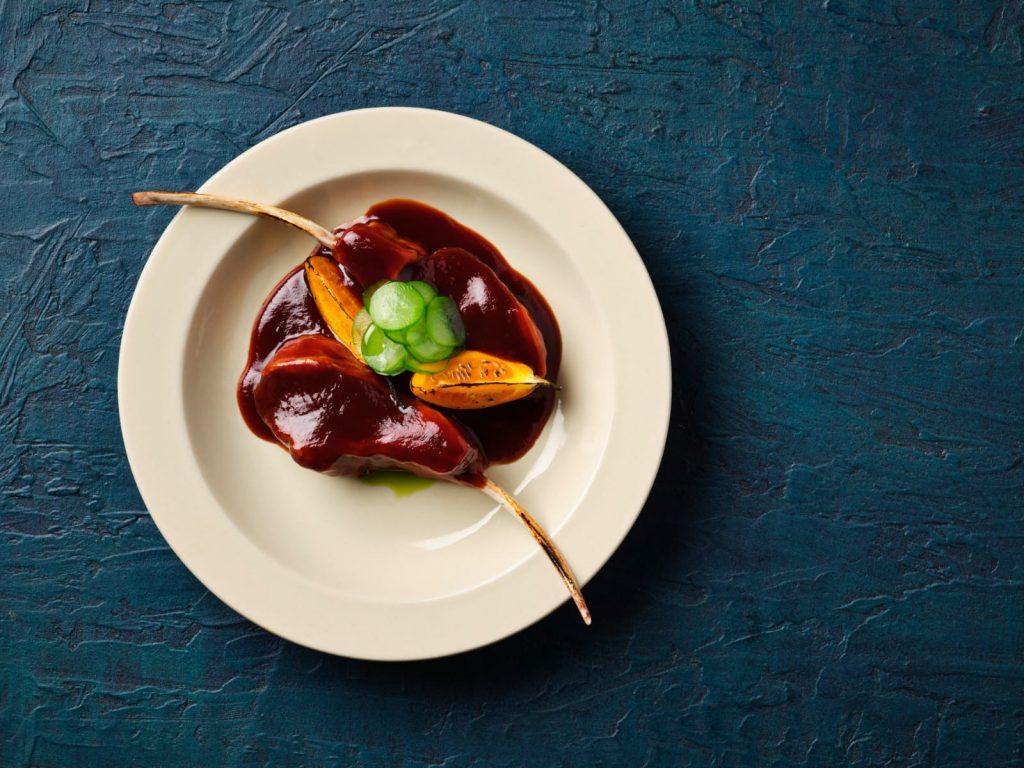 Name of the dish:
LAMB CHOPS VINDALOO:
INGREDIENTS: VINDALOO MARINADE:
1. 3 dried red chillies
2. 1 tbsp cumin seeds
3. 1 tbsp coriander seeds
4. 1 tsp black cardamom seeds
5. 1 tsp fenugreek seeds
6. 5 cloves
7. 1 inch cinnamon bark
8. 10 black peppercorns
9. ½ tsp turmeric powder
10. 4 green chillies
11. 75ml vinegar (keep tasting so that you don't go overboard)
12. 2 tbsp brown sugar
13. 5 garlic cloves
14. 1 inch ginger
FOR LAMB CHOPS:
1. 8 lamb chops; cleaned and frenched
2. 3 tbsp. vindaloo marinade
3. Salt, to season
4. 4 tbsp. vegetable oil
5. 1-2 tbsp. tomato sauce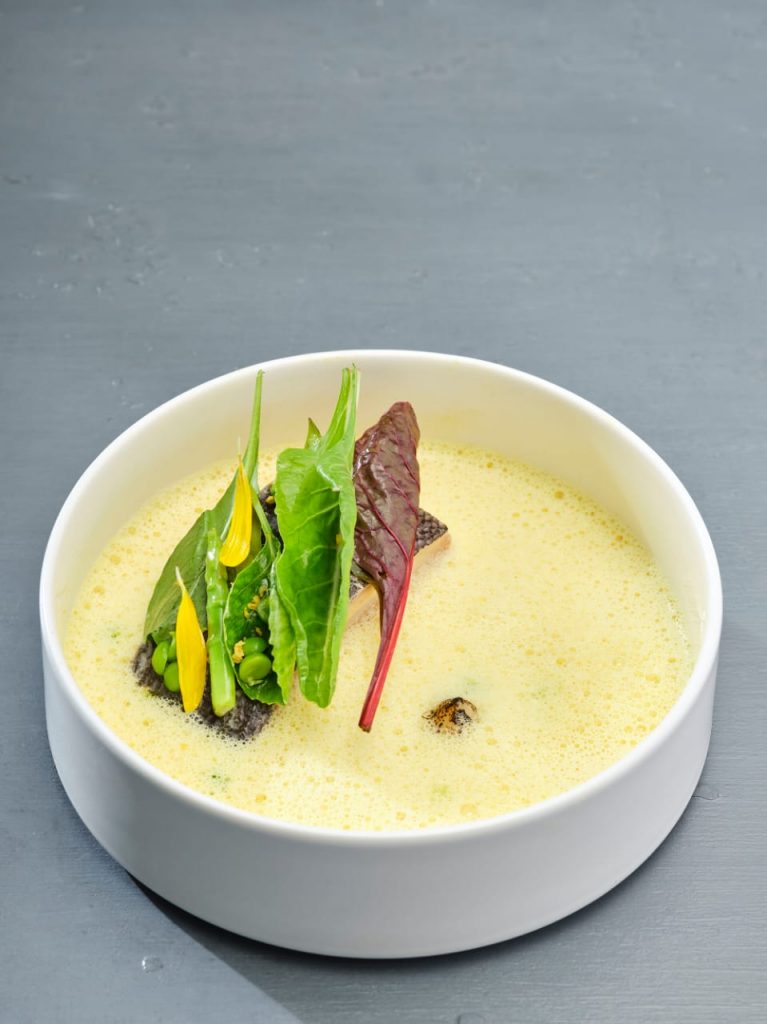 METHOD:
MAKING THE MARINADE:
Dry roast all the spices apart from turmeric powder until fragrant. Once cooled, grind the spices with turmeric powder and blend to a fine powder.
Add chillies, vinegar, brown sugar, garlic and ginger and blend until smooth paste (or if you have full faith in your blender like I do, then chuck the whole lot and grind it all with the vinegar).
Add half the vinegar and grind, taste and add more vinegar as you go. If you think that the vinegar is enough, add a bit of water to grind the spices and aromatics to a fine consistency.
In a nonreactive bowl, place the lamb chops and season with salt. Then add 1 heaped tbsp of the vindaloo marinade. Mix well to coat the lamb chops and marinate overnight or at least for 4-6 hours.
Allow lamb chops to come to room temperature before cooking. Heat oil in a large, flat pan; just as it reaches smoking hot, place the lamb chops and sear on high heat for a minute.
Turnover and sear the other side for another minute. Lower the heat and cook on both sides for another 2-3 minutes.
Remove the lamb chops and keep aside. In the same pan, add 1 tbsp of the vindaloo marinade and 1 tbsp tomato sauce, mix well on low heat. Taste and add more tomato sauce if necessary.
After heating for a minute, add the lamb chops and mix well so that it gets evenly coated with the sauce. Allow to sit in the sauce mixture for a minute and remove.
Serve hot, garnish with pickled cucumber and burnt tree tomatoes.
ABOUT THE RECIPE IS AS FOLLOWS:
This Lamb Vindaloo is fantastic fiery Red Indian curry dish of tender lamb chops cooked in vindaloo sauce made with lots of red chillies, vinegar, garlic and spices.
An authentic spicy Goan lamb dish with beautiful tang and mild sweet hint - all in one! Serve this delicious lamb vindaloo curry with steamed rice or dinner rolls.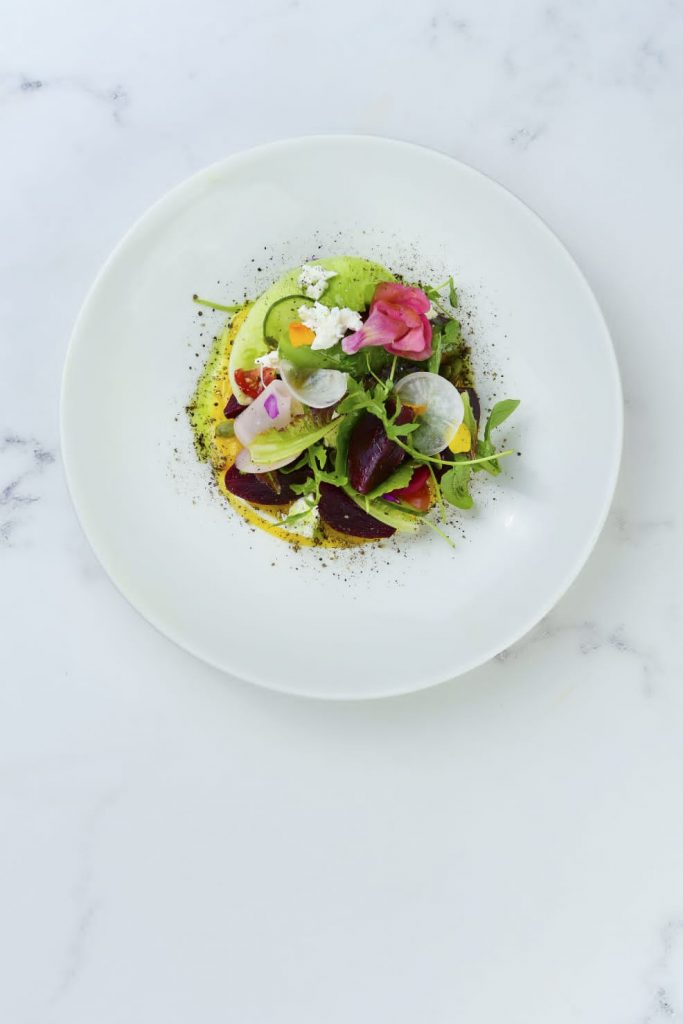 Vindaloo which is a Portuguese recipe basically means "meat in vinegar and garlic," is now a popular traditional Goan recipe.
The term is actually misunderstood here and the authentic vindaloo curry has no potatoes in it. However, only if you wish to, you can add some.
The variation goes with mutton, lamb, beef, chicken and prawns.
NOTE:
Lamb chops require very less time to cook. Avoid overcooking else the meat can get quite rubbery.
Alternately, you can grill or oven cook the lamb chops and finish off in the sauce.
INTERVIEWED and Picture Courtesy: HEAD CHEF HARPAL SINGH
Interview taken by: KHATIBAH REHMAT (Senior Journalist).