It's always a happening experience to pay a visit to Kylin, Chandigarh based at Elante Mall. As soon as I entered into one of the most beautiful Pan Asian Restaurants in town, I saw both decorations and the vibes as in, love is in the air. Team of Chef Surendra Singh was running all around to work upon the decorations along with the special way of serving their regular menu which will be served in heart shape on V-Day. A lot more work is done over the decorations which was a combination of red and white. The regular dinning area was turned into a cosy red format with balloons and dangling hearts over it. It seems that, this time the Valentine's Day will be celebrated with more and more love and affection.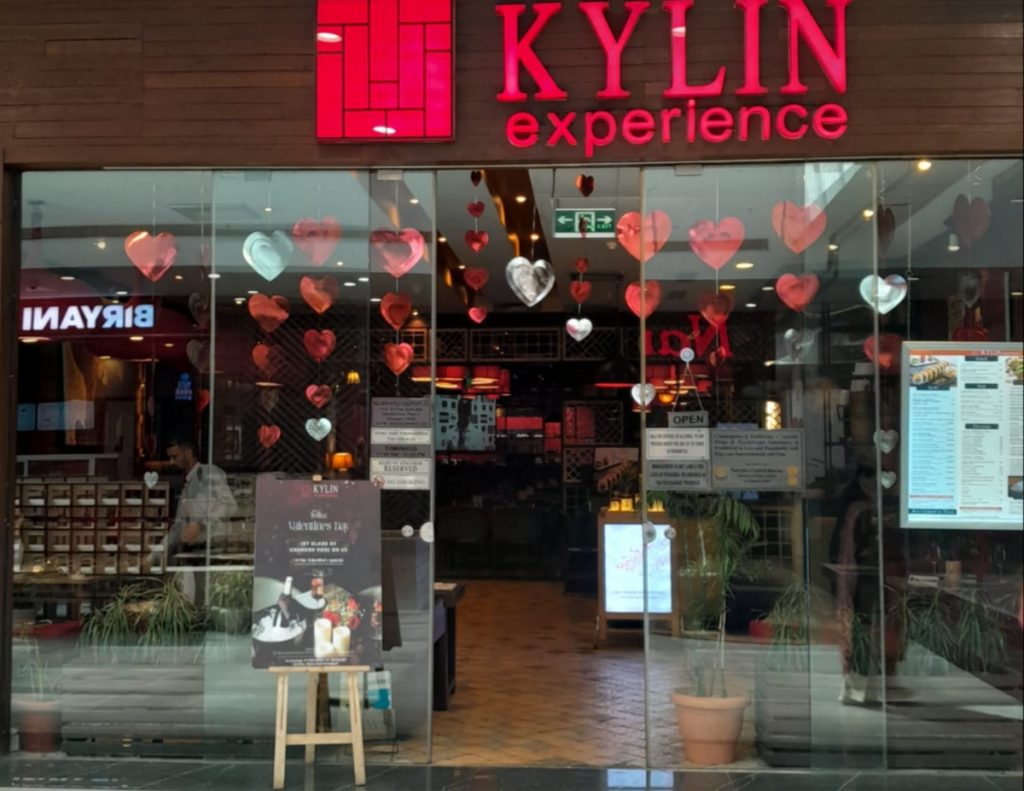 No matter what the situation is but, people will find their love somewhere around. Kylin, Chandigarh is best of best venue for all loved ones in this Valentine's week specifically on February, 14. Also, don't forget to try their special menus and drinks designed specially for the loved ones this time. Do pay your invaluable visit with those whom you love the most, no matter she is your mother, wife, daughter, girlfriend or you share any other relationship. Team of Chef Surendra Singh will be there to serve you to their best with their outstanding Pan Asian Cuisines in town. Trust me, this will not just make your day but will be refreshing you for entire year. That hospitality and food both will drag you again and again to visit Kylin, Chandigarh.
INTERVIEWED AND PICTURE COURTESY: Head Chef Surendra Singh.
INTERVIEW TAKEN BY: KHATIBAH REHMAT, Senior Journalist.