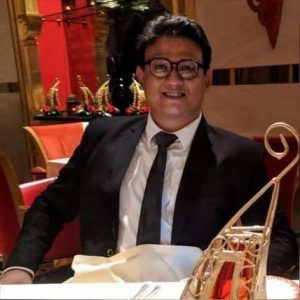 Ahmad Mukhtar- PropBulls- Dubai.
Kapil Yadav- PropBulls- India.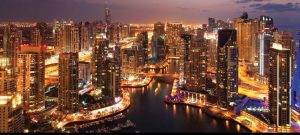 The Dubai.
PropBulls is a global platform offering handpicked properties. One of their most revolutionary offering is the option to buy rented properties, as they are not only hot selling these days, but are also having great investment value and ready returns.
The royal dining-Dubai.
They say that their investers will never be in a cash crunch because they take investments not just as investments but the business of reaping out the best possible combination of regular returns and high capital appreciation. No other player in the industry is offering rented property solutions like theirs.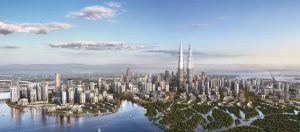 EMAAR CREEKSIDE 18
Situated opposite Downtown Dubai's soaring skyline
Property Description:
About EMAAR CREEKSIDE 18:
Situated opposite Downtown Dubai's soaring skyline, the Island District forms the centrepiece of Dubai Creek Harbour. Extending into the heart of the creek, the stunning Creekside 18 towers elegantly preside over this lush, palm tree-lined waterfront setting.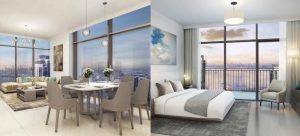 Creekside 18's very own private retreat.
Home to some of the city's best gourmet restaurants, vibrant cafés and entertainment venues, as well as surrounding residential communities, its glamorous, urban atmosphere attracts visitors and residents from far and wide.The interiors of the spacious apartments mirror Creekside 18's refined, modern design. A unique blend of contemporary style and local touches, each space has a calming ambiance of understated elegance.

Al-Habtoor City by: Propbulls.
It is true that buying real estate has never been so easy. In the current scenario buying right property at right price is easy to say than to be done. PropBulls has come up with Global Investment & Property Buying options which helps investers to have boundary less best possible investment solutions. They are inspired by the traditional property selling model where one depends on the broker or the middle men in their nearby locality. Buying property is a big decision and people want to meet the right person when it comes to trusting someone with their money. That is why at PropBulls, property experts at all the locations will cater at specific needs and will help investers understand the Global Investment Scenario.
Let us know more about their another priject:
Property Description:
About Al Habtoor City:
Gracing Al Habtoor City and the famed Dubai skyline are three luxurious residential towers – Noura, Amna and Meera. Housed within two 74-storey towers and one 52-storey tower, the stylish apartments include 12 penthouses, three of which are VIP penthouses. LIVE THE LEGEND. Designed in striking Art Deco style, the Residence Collection symbolizes heritage and refinement, yet each home features ultra-modern fittings and fixtures.

Al-Habtoor City by: Propbulls.
The sophisticated exterior lends each tower an unforgettable sense of grandeur. They blend harmoniously into the Dubai skyline, further adding to its world-renowned beauty. A range of contemporary 1, 2, 3 and 4 bedroom apartments have elegant interiors that are both generously proportioned and stylishly designed. Private balconies and huge floor-to-ceiling windows throughout the homes afford panoramic views providing plenty of natural light. Residents have access to unparalleled amenities including lap pools, gyms, spas, a supermarket, a crèche and a clinic, all within the ultra-private confines of the luxury development. Propbulls' people have come to India and will be doing Dubai Property Show Pan India so that they may explain people how to buy properties in Dubai?
Interviewed: Kapil Yadav (India) and Ahmad Mukhtar (Dubai)
Intervew taken by: Khatibah Rehmat.
Picture Courtecy: Team Propbulls.