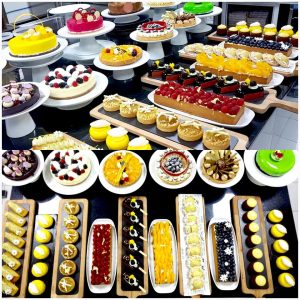 The Cakes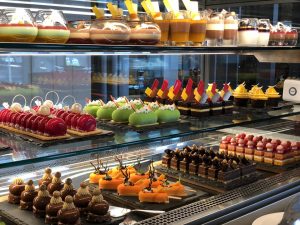 The Cakes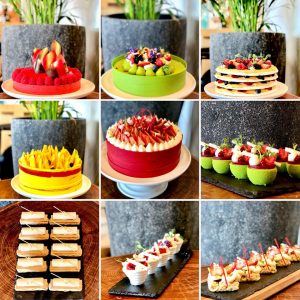 The Cakes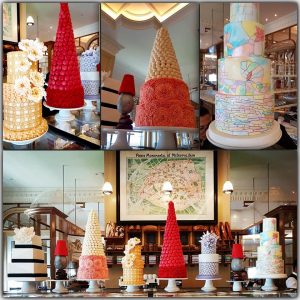 The Cakes
An award winning Executive Pastry chef of India who works with the group of luxury hotels in Dubai is actually from Bhubaneswar - Odessa. People like this are doing wonders at world level which gives a moment of pride to the whole nation. His baked cakes are viral in entire Dubai and some parts of UAE as well. He has received THREE major awards for his baking and they are as follows:
a) Chocolate Globe (Award winner at
The Globe Riyadh),
b) Nitro Raspberry Pavlova - (Award
for Restaurant J&G),
c) Wasabi Cheese cake with Black
sesame ice-cream (The Megu Award
from The Leela Palaces - New
Delhi).
A chef who started his career as a young kitchen trainee from the Oberois and exaggerated his beautifully defined journey to become a very proud Complex Executive Pastry Chef at the Marriott International, Dubai. His determination kept him strong and motivated himself to get through all storms and barriers of life. He left several criticisms behind his back and continuously kept on moving without caring all newsenses of life. Like this, a small lad of a Mumma's boy Alam became the world level Bakery Chef - Chef Sayed Alam.
It is truly said that mother's prayers are never denied for their children. The same thing happened with a very tiny and ordinary boy of Bhubaneswar, who's mother used to become happy from the depth of her heart when his little son used to cook for entire family at a very small age. When he realized her feelings for his way of cooking then, he thought of going into this food industry. Born and brought up in a Muslim family, cooking was something like a way of life but, Chef Alam turned the table round and decided to give a bigger smile on his mother's face and finally did his degree course in Hotel Management. It is said that whatever you think, God grants you the same. So, it happened with Alam, he thought of becoming a world level chef and here, he himself is like a presentation to the world! The distinct flavours are like a birth right for being born in a Muslim family. He took that thing into him and flourished as a whole in the world of baking industry in a wide part of the Gulf. Today, he believes that he has flourished his skills to the fore front of the world by his hard work, determination and most importantly - honesty!
An Executive Pastry chef who looks after multiple hotels in Dubai with five star ratings, works with:
a) Marriott International,
b) St. Regis,
c) Westin and
d) W Hotel - Dubai.
Earlier, when Alam used to be staying in India, he was working with several top level hotels only, once again with the five star rating properties.
a) Oberoi Hotels - Bangalore and
Agra,
b) ITC Hotels Sonar - Bangla -
Kolkata,
c) Taj Group of Hotels - India,
d) Leela Palace and Resorts - New
Delhi and Bangalore.
He has never ever compromised with his thoughts and working lifestyle. Chef Alam was always very specific to choose his path and kept his concept clear enough to what he has to do and where he has put his next step. He knew what life will give him back by being focused towards his work! Later, he moved forward and worked with:
a) Taj International - Maldives and
b) Rosewood Hotels and Resorts -
Riyadh.
Chef Sayed Alam is almost unstoppable, no one can control his dreams, imaginations and hardships. Today, he is working for: THE WORLD OF PASTRY AND BAKING, as an EXECUTIVE PASTRY CHEF. Becoming a proud son of a proud mother is not that easy, one has to put their years into it. They actually have to forget their days and nights. Looking into the clocks or into the watches should never be their cup of tea, they must keep on working till the work has reached to a certain given level and must not leave things in between.
Chef Sayed Alam is a bit different soul, he loves gardening in his free time and even loves to explore in search of good food. He is very passionate and is a motivated individual with solid background of culinary skills by birth. He loves to cook! When his guests finishes with their meals and leaves that place with a huge and long lasting smile, then his satisfaction level reaches to the sky very high. Alam being a pastry chef sometimes calls himself a sweet tooth, he uses number of colours in the deserts, which also gives a great texture along with different tastes. This is truly said that a person who loves cooking are always in search of people who can taste their cooked or baked meals respectively. I think so this is very much true in Chef Sayed Alam's case of cooking and baking. Well, if anyone of you ever plan out to go to Dubai, then do visit these five star properties where Chef Alam bakes his own masterpieces.
NOTE: PLEASE SHARE THIS STORY ON YOUR WALL.
PLACE: Few FIVE STAR PROPERTIES - Dubai.
PICTURE COURTESY: Chef Sayed Alam
INTERVIEWED: The Executive Pastry Chef
NAME: Chef Sayed Alam
INTERVIEW TAKEN BY:
Khatibah Rehmat,
Senior Journalist for Food.