KHATIBAH REHMAT: Who were you before being a Chef? (Starting from your name, birthplace, education and rewards you have received in your culinary career).
CHEF AVINASH MARTINS: My name is chef Avinash Martins, I am from Goa and belong to a family of master marina background so my father, my uncle both were on the ship. This automatically floated my career into Merchant Navy after completing my plus two and even did that for another six months, but realised that it was not made for me. I always had an interest in cooking which made me happier every time I prepare a new dish. So, eventually decided to quit my Merchant Navy career and moved myself to do something into cooking. I was really lucky enough to have a supportive family who didn't stop me in choosing a career of my choice and also motivated me to step ahead with my plans and thoughts. I was really good at architecture, fine arts etc. but my interest was more into cooking so, I took the training of international cuisines.
While I began to travel the world, what I noticed that the chefs were showcasing their own local cuisines in rest part of the world. Then a thought came into my mind that why can't I promote my own Goan food? Though, I was not trained into it but, was having it since childhood and was watching it prepared by my mother and other family members as well. Later, I started to research my local market and began to give business to small vendors who work for their daily livelihood and believe me, they bestowed so much of love and affection to me that it often brings tears of immense emotions into my eyes. Now, I travel the whole nation and trying hard to leave the authentic Goan cuisines in front of everyone. Not just this, my aim is to take it to the world front.
KHATIBAH REHMAT: How do you feel being into this world of food industry? (Describing all about your personality, passion and hobbies).
CHEF AVINASH MARTINS: As I told you answering my previous question that cooking was never my profession, it was always a passion and on the other hand learning art was a hobby. I love to play music, everywhere I'm surrounded with whether being into my room, living area, my restaurant, it's kitchen etc. I am always surrounded with a music system. Talking about being into this industry was simply to turn my passion into reality, which I'm actually doing and people are showering their love towards Goan cuisines that is prepared by me. According to me, whenever anyone is following their passion then that leads them towards great success. Last but not the least, I would like to say that I am nothing without my team and having a great team is always a blessing from the Lord.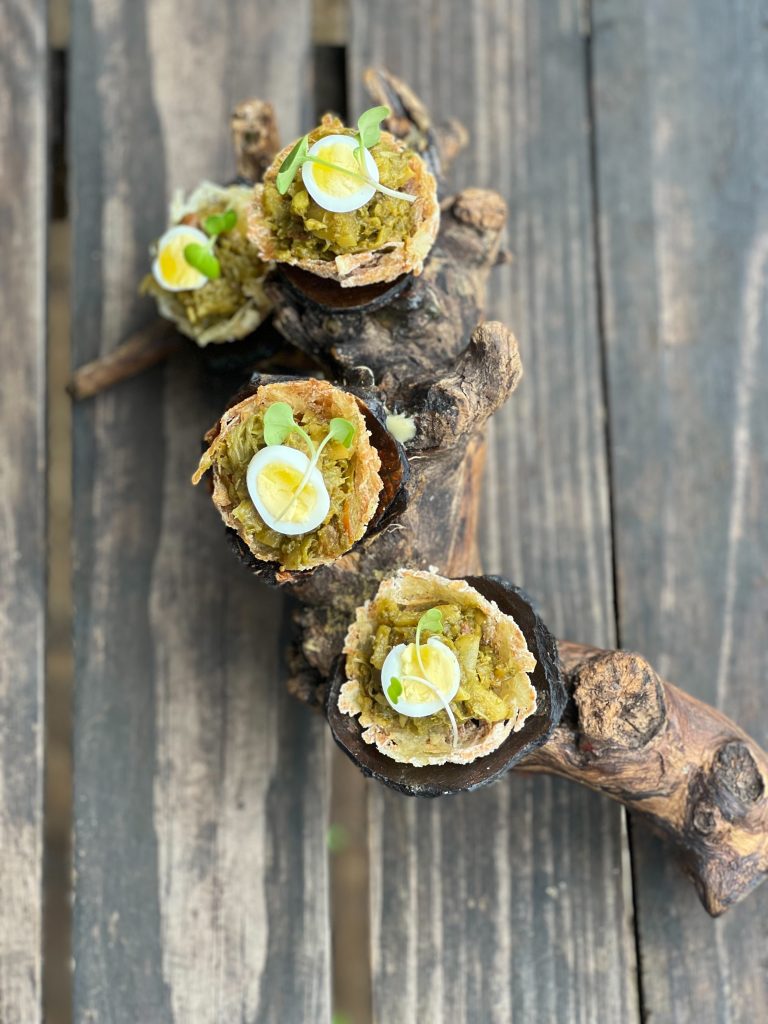 KHATIBAH REHMAT: What all are the signature dishes of the hotel/restaurant you work with? (Along with the names and the pictures).
CHEF AVINASH MARTINS: Cavatina has a very small menu of two pages which keeps on changing in every season. Like, right now we are having the monsoon menu, then it will change into autumn, winters and so on. It's a local Goa centric menu which has fresh seasonal things and keeps on changing at every season. We have Chef Tasting menu where we give seven courses meal which describes about food, it's story and the immense joy of narrating about the same. Second one is Tapa tasting menu which is the small bite menu and the third one is A la Carte menu, from which guests can come and select food of their choices. So, in that way our two pages menu is divided into three parts. Best part about it is that our most of the food is gluten free and vegan as I use a lot of coconut and local ingredients in my dishes. So, it's not like, we have a complete non-vegetarian menu, there are multiple options for our vegetarian and vegan guests as well.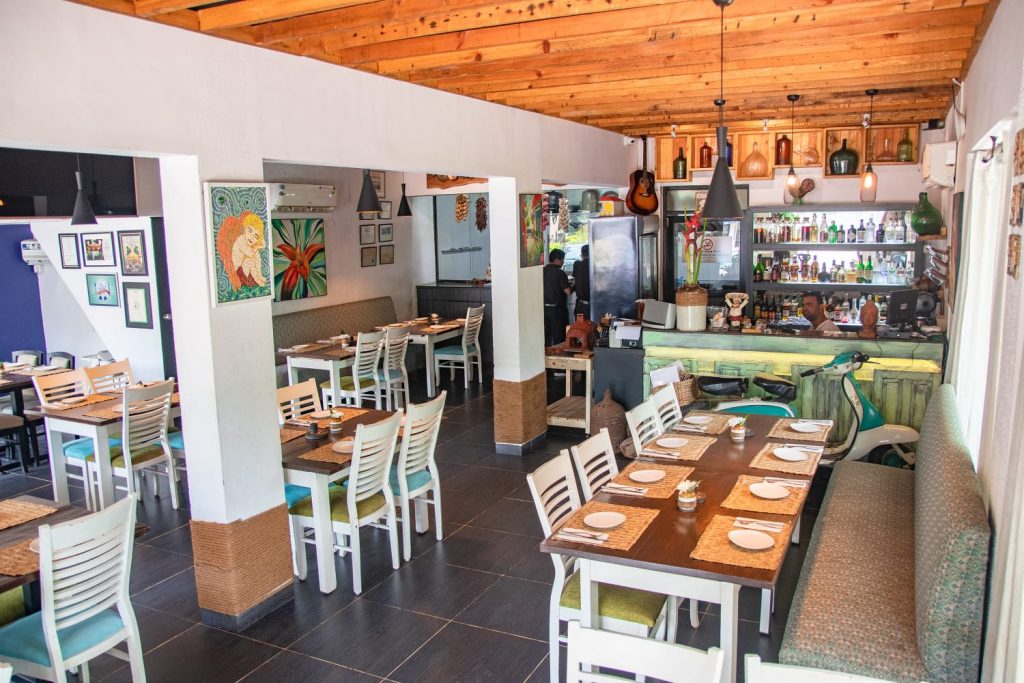 KHATIBAH REHMAT: How many chains of hotels or restaurants does your firm have and where (round the nation/world)?
CHEF AVINASH MARTINS: Cavatina by Avinash Martins is just one in entire Goa and in India, but people's love keeps on calling me to different cities of the country to showcase the Goan cuisines. Since the very beginning of my childhood I've seen my grandmother cooking food and serving it to people. So, through Cavatina I am able to serve those who love food and from there I instantly get a positive response as soon as they take a bite of it. Earlier I didn't have a clue about social media like Facebook, Instagram etc. so, no one knew me much, but as soon as I came here then people began to make calls from entire country to present Goan cuisines to their city or state.

INTERVIEWED AND PICTURE COURTESY:
CHEF AVINASH MARTINS.
INTERVIEW TAKEN BY: KHATIBAH REHMAT
SENIOR JOURNALIST.