Read the interview conversation of Head Chef Pradip Singh and Senior Journalist Khatibah Rehmat in their exclusive talk: GREAT CHEFS, GOOD FOOD.

1) Tell us about yourself, starting from your family, education and rewards you have received in your culinary career.

CHEF PRADIP SINGH: I am Pradip Singh, Head Chef at a restaurant in Dubai. I was born in a small city named Rishikesh in the state of Uttarakhand, on July 15, 1991. I did my culinary studies from Doon Institute of Food Technology and have been a chef since 11 years in regional Progressive Indian Cuisines. Gradually with time, I was given opportunities to work in main kitchen to cook something on flame. After quitting from there I joined as a chef at a restaurant for next two years and worked on curries, kebabs and tandoor. In first five years of my career, it was intense learning about regional Indian cuisines and in another five years I learnt Indian food with fusion mixed international flavors. Whereas, now I am working on international flavours which are called modern Indian food. Apart from cooking, I also enjoy traveling to different places and even listening to music that suits to my mood. 

2) How important are cooking food and creating new recipes for you?
CHEF PRADIP SINGH: Since beginning, I believed that cooking was my life and that's why I am here today. Whenever, I get any chance to create something in the kitchen, I feel like I am unstoppable. It is a force that can't be expressed into words. Since my childhood, I have been curious about food and the unique taste of local ingredients. As I am from a hill station, my food has always been a good source of protein and fat contents, which are much required to keep energy within. Creating new recipes and experimenting with new ingredients is my passion. Need of the hour says that if one has to sustain in the market then they have to keep a recipe bank ready for themselves.

3) Do you ever find difficulties in presenting new cuisines amongst people residing in another country? How do you convince them to try something different?

CHEF PRADIP SINGH: I felt that earlier, but the scenario has completely changed today. As to where I am right now, it feels like a second home. The cuisine that we have in India is 50% influenced by nearby countries. Dishes such as, Biriyani, Mughlai curries and even Indian street food jhol jhal curry and progressive Indian Cuisines are few of the names. And Dubai itself knows all the Indian-related food, so for me, it was very easy to make them understand what Indians cook and eat.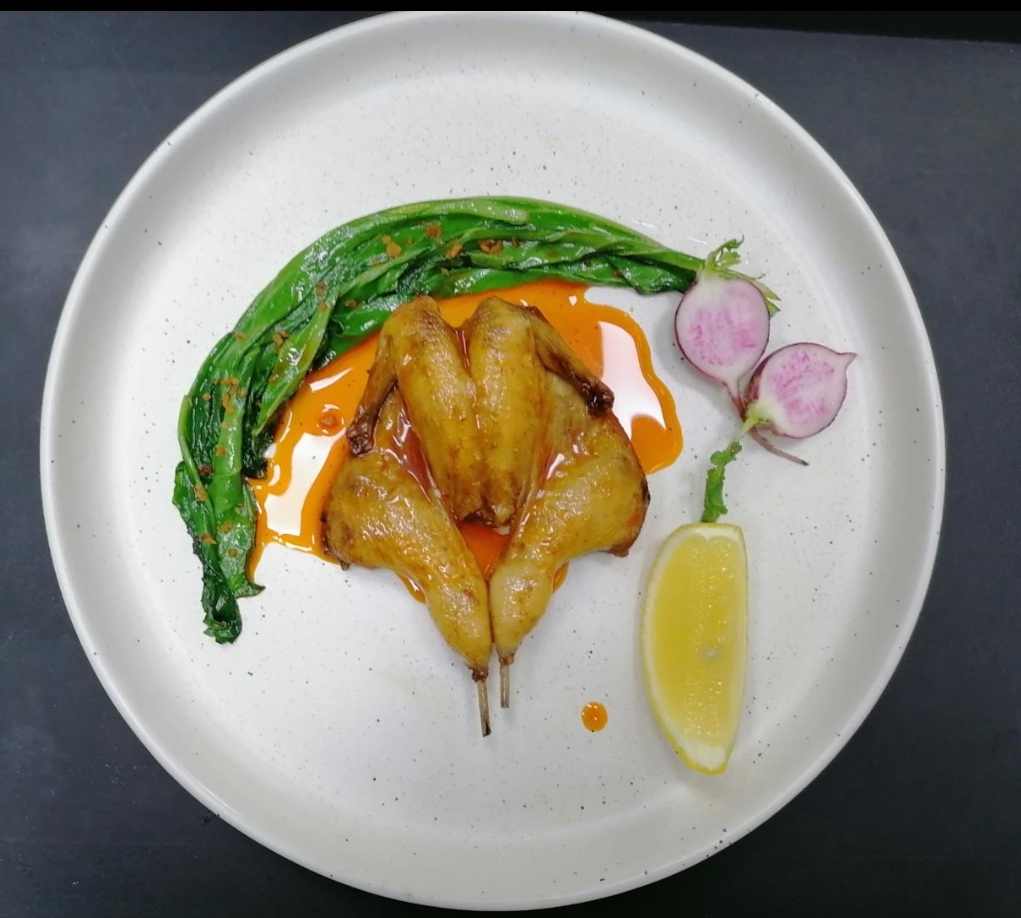 4) Why did you plan to fly to Dubai all through from India and when? What contribution do you feel like giving to the dying Indian hospitality industry while staying away from the nation?

CHEF PRADIP SINGH: The main reason for me to move to Dubai was to grab a better opportunity in the fields of opening of international restaurants and getting experience of another level. Secondly, I always wanted to showcase Indian cuisines at world front and couldn't find a better way for the same. Now, I am working at a place where people love our food and I give it a modern touch. Dubai is a place where people come from different countries and Indian cuisines have their own recognition. So, it was always easier for me to present it to our guests. I even found our footprints here which gave me a hope that now, I can diversify in some or the other way for my people who are facing worst situation in drowning hospitality industry today.

To be continued......

INTERVIEWED AND PICTURE COURTESY: Head Chef Pradip Singh.
INTERVIEW TAKEN BY: Khatibah Rehmat, Senior Journalist.
CONTRIBUTED BY: Lipika Kapoor and Shruti Bhushal.