GREAT CHEFS, GOOD FOOD with Executive Chef Rajendra Pundir_17.

REFT Today's interview conversation of Khatibah Rehmat and Executive Chef Rajendra Pundir—Brew Bros, Mohali, in it's Exclusive Talk Show—GREAT CHEFS, GOOD FOOD, and the topic is: HOW GOOD AND HEALTHY FOOD BOOST UP ONES IMMUNITY SYSTEM DURING THIS PANDEMIC SITUATION?
1) Before we begin with our talk show, kindly tell our viewers and readers who chef Rajendra Pundir is? State all about your family, birthplace, education and rewards.
Chef Rajendra Pundir: Well, my name is Chef Rajendra Pundir. I was born and brought up in Uttarakhand. Presently I am serving as a chief culinary expert at Brew Bros, Mohali. I signed off from the Indian Institute of Hospitality Management in 2006, from where my journey began as a Commi Chef to an Executive Chef and still a long way to go. I have completed 26 years in this industry.

I believe one must be a target-oriented character. Personally, I ratify a "do or die" attitude towards accomplishing my goals. My dedication towards giving the best to people, in terms of quality of products and services; satisfaction is a continual learning factor for me to do adequately. Simultaneously with devotion, work experience and smart work, I find the strength that helps me to support my organization. I see every change as a learning experience, which induces conviction in an individual to perform more immeasurable in each globule.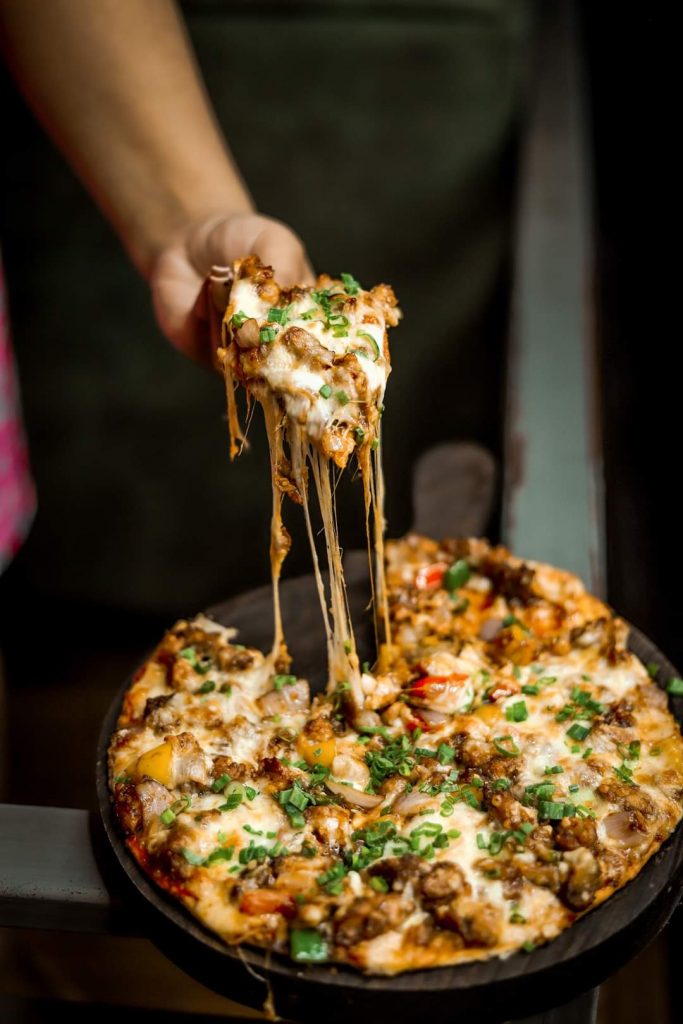 2) What are immunity-boosting foods and how do we know that they will help us fight against in such a fearful situation of world pandemic?
Chef Rajendra Pundir: The corona virus has rapidly unfolded into a worldwide pandemic that is sensing health executives clambering for solutions and the expertise to obtain a COVID-19 vaccination. Sadly, unlike many well-known sicknesses, the human immune system has not previously been bared to the unusual and unique corona virus that makes it harder to battle the venomous. Many people, especially the elderly and infants looking for ways to boost their immune system facing the often-deadly virus. Saffron health benefits oblige to help aid the body's immune response which may prove crucial for recovery after corona virus exposure. Saffron popularly known as Zafran in Kashmir has the oldest herbs known to mankind and Kashmiri Kahwa is rich in antioxidants which indeed is good for health.
Consuming anti-inflammatory and fibre-rich foods like broccoli, cheddar, ginger, chicken, mushrooms, turmeric, cinnamon, yogurt, spinach, and citrus fruits are a must to carry in the diet consumption, they help in boosting the metabolism as well as immunity. They are packed with vitamins and minerals that replenish the body with adequate supplements.
3) How is the entire food fraternity working to reach their voices amongst those who go more after fancy foods and not on healthy food? Especially, if we talk about youngsters.
Chef Rajendra Pundir: Food is unquestionably one of the most essential variables. Authentic culinary expertise enriches one's connection with the locale and the culture of a region. I concede that our entrenched cooking customs remain extremely firm and consolidate an abundance of the science behind them. Change is the only constant. In this way, we require a flip-flop in our proposal towards the youngsters. They are progressed and computerization brought forth learners. We need to endeavor them in the vernacular they see. Amazingly, I execute loads of instinctive, useful and instructive digitalized experiences.
As you all around cited, nobody can stop the dependence on quick nourishment. However, we can adopt different strategies to adjust to health and taste. Indeed, even young generations are well-being cognizant and desire for healthy food with astounding flavors. As a gourmet expert, I incline towards utilising entire grain cuts of bread and flours for pizzas, burgers, pasta, dim sum. We can stay away from the utilisation of deep-fried foods such as french fries, adapt roasted ones.
4) Has Indian food worked in a much better way to fight corona than foods of other countries?
Chef Rajendra Pundir: I believe Indian food enriches with spices and herbs that help to boost in susceptibility. With the corona virus outbreak, the world is going through a major crisis. It is a time when health has turned out to be the foremost priority. Especially, when a strong metabolism and immunity is needed to sustain the harsh virus attack. All things considered, traditional cooking can boost immunity naturally to ensure that your body has everything to combat the external harshness. However, it isn't that easy for our body to cope up with an inactive lifestyle. Indian spices like turmeric, ginger, cinnamon, saffron benefit the safe framework. I drink a glass of lukewarm milk with a blend of Cinnamon, Haldi and Saffron to boost my immune system; I believe this age-old potion will definitely do the magic.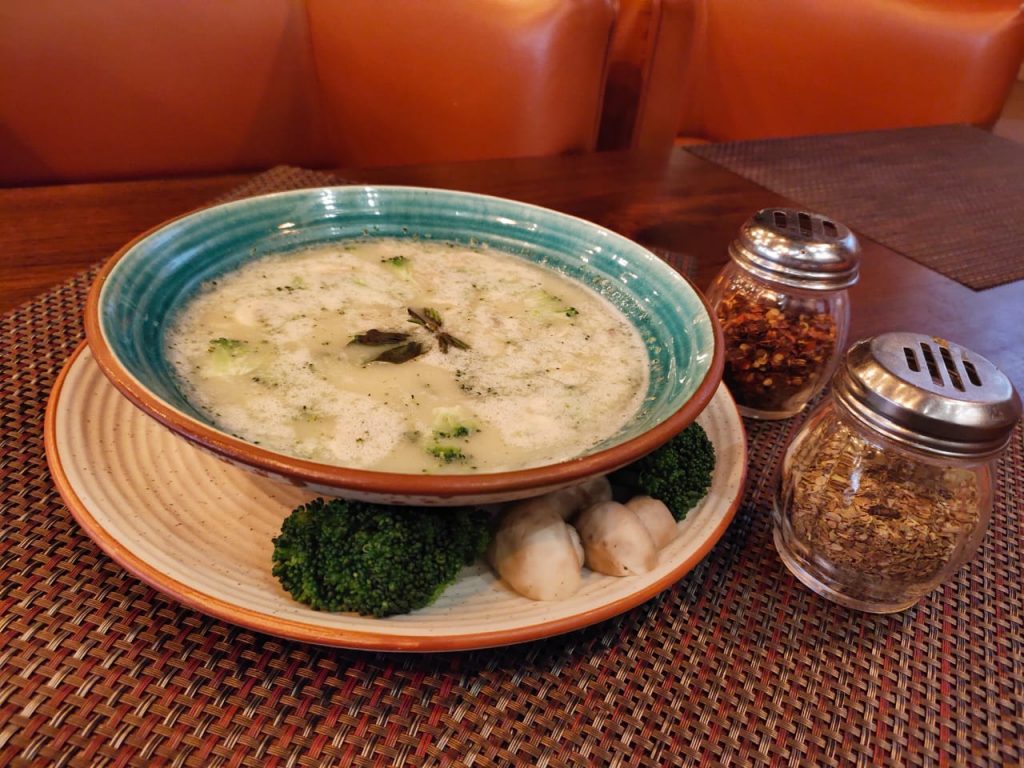 5) Kindly, tell an immunity-boosting recipe along with mailing its pictures.
"Immune Boosting Cream of Broccoli Mushroom Stew Recipe":
These recipes feature two of my favorite immune-boosting foods: Broccoli and Mushrooms.
Broccoli contains immune-boosting vitamin C and sulforaphane, a bioactive that has shown to have many benefits to the body, including anti-infection activity. Mushrooms have been shown to increase IgA (immunoglobulin A), a natural antibody that exists in the mucous membrane of the GI tract and is an important factor for preventing viral infections.
About Cream of Broccoli Mushroom Stew Recipe:
A delicious and healthy stew made in no time. This broccoli and mushroom stew is made with a hint of pepper and a dash of cream. Easy, quick, comforting, and nutritious, this is just the right dose of healthy and tasty food that one needs.
Key Ingredients:
Broccoli (washed and cut into pieces)
Button mushrooms (washed and cut into fours)
Oil
Cumin
Black peppercorns
Salt
Fresh cream
Fresh basil
Method:
Heat oil in a pan
Add cumin seeds and peppercorns.
Add the pieces of broccoli and mushrooms.
Sauté the vegetables for about 2 minutes ( medium flame)
Add 2 cups of hot water
Salt to taste
Cover the lid and cook for two whistles.
Remove from heat.
Mash the vegetables using a hand blender once it cools down
Garnish with fresh cream and fresh basil.
Serve hot.

INTERVIEWED: Executive Chef Rajendra Pundir.
INTERVIEW TAKEN BY: Khatibah Rehmat
Senior Journalist and Writer.
PICTURE COURTESY: Executive Chef Rajendra Pundir.
EDITING DONE BY: Suniti Garg Sub—Editor.