Zafrani restaurant in Zirakpur is always a hospitable place for their guests. No matter what community they belong to, their first and foremost aim is always to make their customers happy. They have a lot of dishes in the menu but, recently they've launched a set menu from which guests can eat anything of their choices from that given list. The vegetarian and non-vegetarian ones both costs the same: ₹1050/--. Believe me, I've personally tried both set menus and couldn't stop myself earlier until my neck. Both vegetarian and non-vegetarian ones were tasting awesome.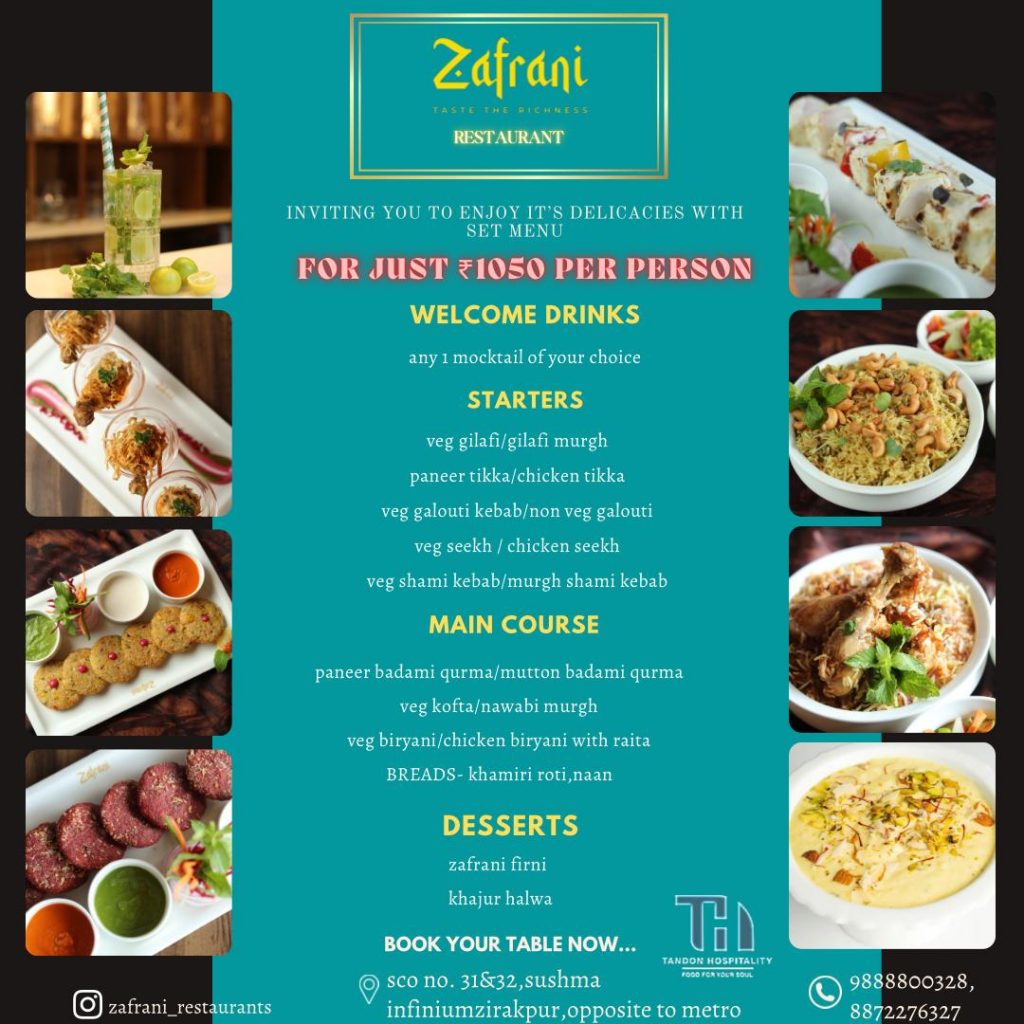 Well, whenever anyone visits Zafrani restaurant they will find a different level of hospitality and that comes from the trust of Tondon family which was bestowed upon Lucknow based celebrity chef Izzat Husain. Not just this, chef Izzat Husain has made that trust and with his God gifted marketing skills, he is making Zafrani restaurant's sales to reach to severe heights. So, what are you waiting for? Visit Zafrani restaurant in Zirakpur. It's address is: Sushma Infinium 31 and 32 first floor, Zirakpur, Punjab, 140603. You may reach them out for home deliveries or table booking at: +91-887 22 7 6327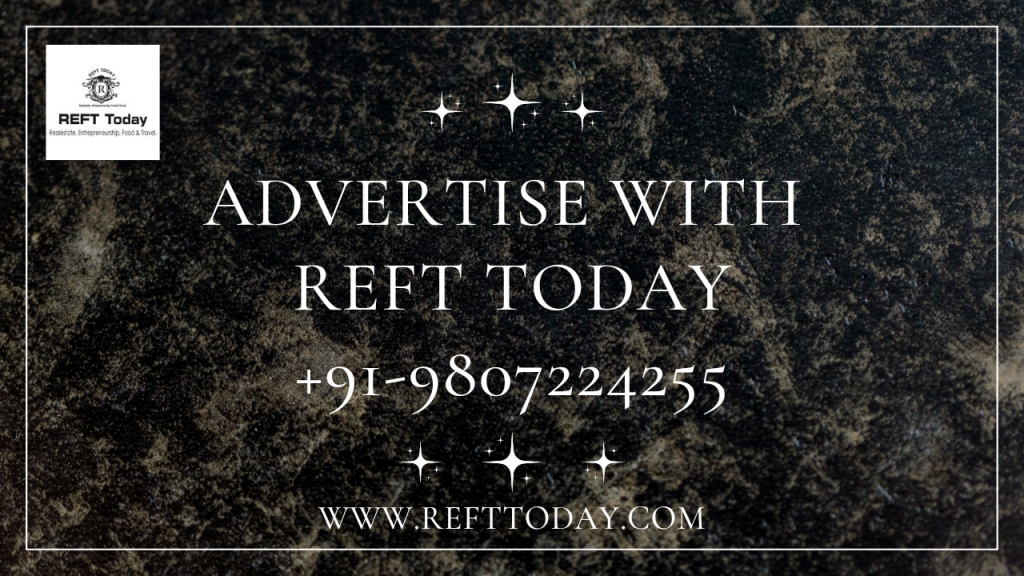 Interview and Picture Courtesy: Dr. Chef Izzat Husain.
A report by: REFT Today Correspondent.