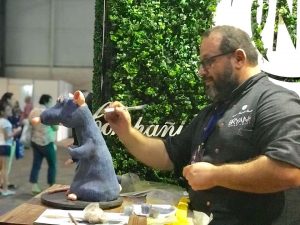 Bryan Salazar under the completion of his work.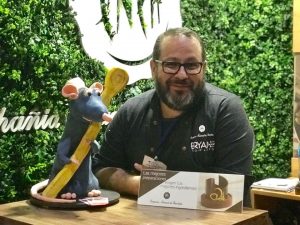 Bryan Salazar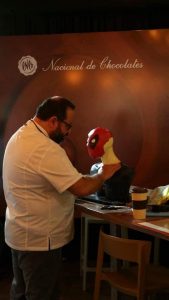 Bryan Salazar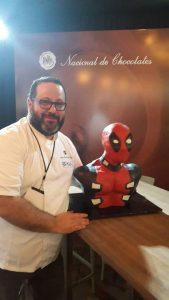 Bryan and his spiderman theme cake.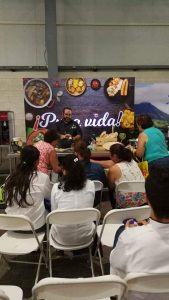 Baker Bryan taking a cake workshop.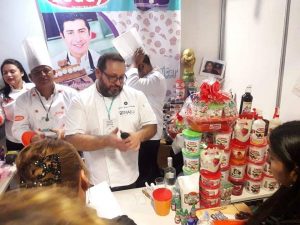 Bryan showcasing his products.
The Sheep cake by Baker Bryan.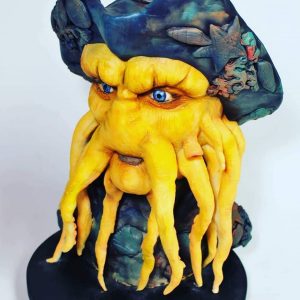 A beautiful horror: A cake by Bryan.
Bryan Salazar was born, raised and has stayed in Costa Rica, a place which is known for its beaches, volcanoes, and biodiversity. But here there is a twist, not in the taste of the cake but, about Bryan and his beautifully baked suspicious life, which is actually quite interesting. Baker Bryan did his studies in Microbiology, learned English as a second language, became a translator/Interpreter and mostly he had developed his career as a copywriter for digital marketing industry. He cultivated his deepest passion into baking and blended all his dreams into his art. For him, baking and sugar art were like his perfect fusions. Cake artistry, decorative, keeping broad sense of different beautiful colours, using umpteenth techniques of making sugar crafts used to attract him so much that one day he opened his own work and started baking his dreams into reality. Bryan Salazar was so passionate about his work that he went more into learning the entire world of sugar crafts where, he could make sugar flowers to modeling figures and present it on the live counters of his work place where, the people of Costa Rica could come, see, fall in love with his inquisitive work, buy them of course (I laughed) and grab them up as soon as possible.
No one else except of Bryan himself could understand what does baking and sugar art meant to him. If he could give his days, weeks and months to it, then also it would be very less for him to put all his new dream designs into reality. Baker Bryan's attention towards making cakes were moving near perfection day by day and everyday his art of making chocolates was also enhancing. He himself didn't know when he fall in love with his work and one day he got motivated by modeling chocolates and started making cakes which used to look like the edible sculptures. Bryan added that his sculpted cakes takes a lot of time in carving and modeling either into a character, animal and/or a fantastic creature. According to him one prepares a complete and a complex process where an artist brings life to their masterpiece.
You won't believe that Baker Bryan has many customers, he is been called to many bakery related workshops, he even teaches how to prepare a beautiful and a perfect looking tasty cake to the students of different colleges and universities but, he doesn't have his own work place. Not only this, he even don't have a name for his work. People know him, trust him, that is it! See the belief-WORK speaks, which I believe.
Bryan has decided to make different flavors of cakes using tropical fruits which is found in his country-Costa Rica, so he offers a variety of non-traditional flavors but, probably the passion fruit, strawberry, and kiwi cakes are the most popular amongst his regular customers. I would personally say that who so ever visits Costa Rica, they must go and meet Baker Bryan Salazar at least once. Not only this one must even try his master pieces, whether being cakes, sugar arts or modeling chocolates.
Interview taken by: Khatibah Rehmat
Interviewed: Baker Bryan Salazar
Picture Courtesy: Bryan Salazar.