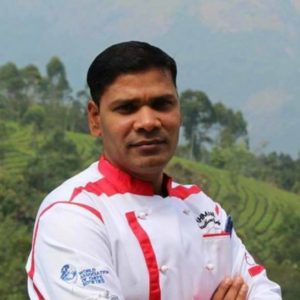 Chef Raheman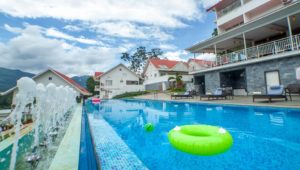 The Fog Resorts and Spa - Munnar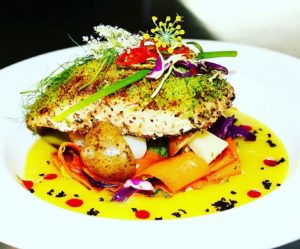 Crunchy crusted salmon with saffron veloute
Piastachio crusted tournedo.
Every time his father used to wish that his son shall become a government employee, but he had another dream for himself to fulfil. He wanted to become a chef. He was a great lover of cooking and loved to help his mother at home since childhood. One day while walking towards the streets of his house, he saw a hotel. Then a thought came into his mind that one day he will surely work over here. That was the turning point of his life when he strictly decided to become a chef and will study Hotel Management. Later, in his early 20s, he even completed graduation from IIHM - Kolkata-Bengal. A passionate person who always loved cooking and ultimately made it his hardcore career in this culinary world is a man from Bhubaneswar - Odisha. A very simple and sober person named Shaikh Inamur Raheman who has a loving wife with two naughty, boy - kids and worst part was that they never liked cooking at all, even towards their father's front (I giggled). Chef Raheman is presently working with The Fog Resorts & Spa, Munnar - Kerala. A very lively place in India where people will fall in love with living and eating at an outstanding place. Well, Chef Raheman is an executive chef over here at Fog and is working with this industry since past 17 years. A long and a beautiful journey where he travelled worldwide from India to Oman to Dubai to Kuwait etc, etc. (haah - I sighed and smiled).
Raheman has been a part of The Fog Resorts and Spa Munnar's pre-opening team, who won the Trip Advisor Travelers' Choice Award 2016, Asian Lifestyle Tourism Award, 2017 and now is nominated for World Luxury Awards to be held in London this year. His skills have been rewarded by a number of prestigious accolades including Special Appreciation from Royal Government of Oman. Lao Tzu has truly said that a journey of thousand miles begins with a single step. This saying actually proves that Raheman has always made correct decision within correct timings and has also used each and every moment of his culinary arts since his very boyhood. He was a part of many hotel brands such as:
a) The Park Inn Oman,
b) Hamadan Plaza Oman,
c) Safeer international Kuwait,
d) Club Mahindra Munnar,
e) Quality Inn Aruna, and
f) Asoka Chennai.
According to Chef Raheman, luckiest souls are those who get their passion as their profession. He believes, he is amongst the privileged ones, where he is so gleeful to be a part of this wonderful world of cooking. Chef Raheman doesn't believe in ending up with table decorations where the guests shall get ironed linen cloth piece set on the table and further being prepared with polished silver and sparkling glassware. For him, the food industry is far far away from all this. He simply believes in healthy, seasonal and flavoursome cooking. According to Raheman, cooking is a caring career and he loves to make people happy by bringing their taste buds to life. He says, "great cooking is inspired by creativity" and creativity is the backbone of entire food Industry.
Alaska is a multicuisine restaurant in The Fog Resorts and Spa, which serves:
a) Indian
b) Oriental
c) Arabic and
d) Continental Delicacies.
Alaska by Fog even serves some of the signature Italian seafood preparations such as:
a) Grilled Salmon with Saffron
Veloute and
b) Insalata Polipo.
The Fog Resorts and Spa - Munnar, is all the way to expand by adding another brand, named Fochia Resorts which will be having 175 rooms with 15 pool villas.
Fog also have a pastry and chocolate store named Al-Baron, in Ras-Al-Khaimah, UAE.
Interview taken by: Khatibah Rehmat
Interviewed: Chef Shaikh Raheman
Picture Courtesy: Chef Shaikh Raheman.