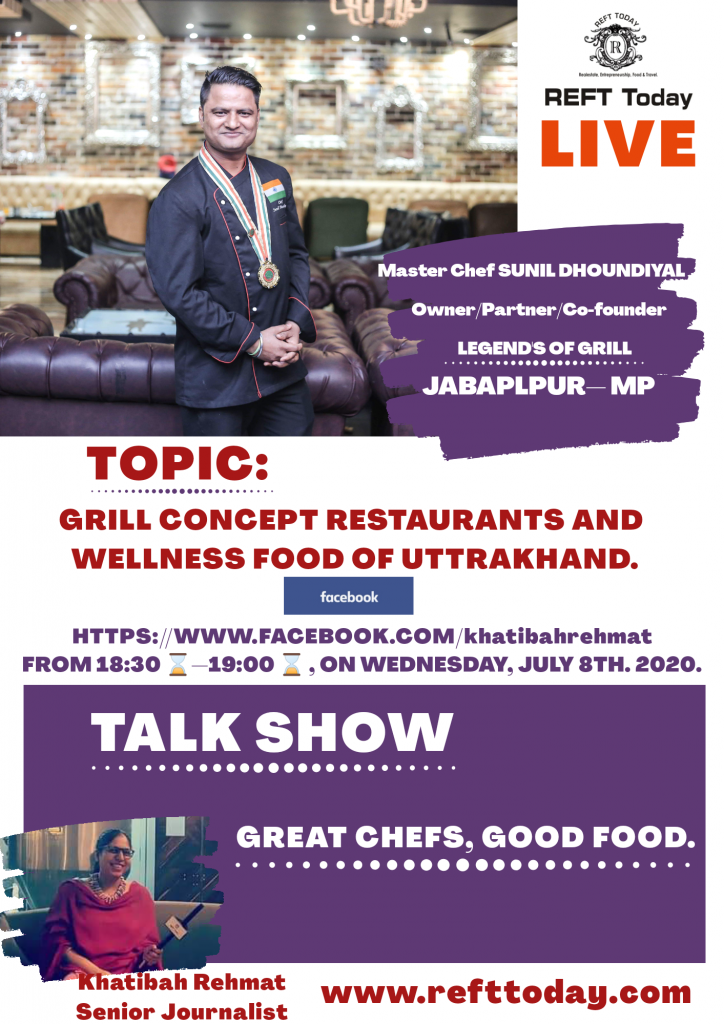 Watch KHATIBAH REHMAT in conversation with MASTER CHEF SUNIL DHOUNDIYAL the Owner/Partner/Co-founder of the Restaurant LEGEND'S OF GRILL on the topic:
GRILL CONCEPT RESTAURANT AND WELLNESS FOOD OF UTTRAKHAND.
Watch us LIVE on FACEBOOK, at REFT Today's special Talk Show:
GREAT CHEFS, GOOD FOOD, from 06:30 PM till 07:00 PM, on Wednesday, July 8th. 2020.
Our viewers may feel free to ask any questions in the live comment box.
https://www.facebook.com/khatibahrehmat
#refttoday
#greatchefsgoodfood
#chefs
#fivestarhotel
#30minutesshow
#foodtalkshow
#fandb