GREAT CHEFS, GOOD FOOD with Chef Harpal Singh Sokhi_12.
REFT Today's interview conversation of Khatibah Rehmat and Chef Harpal Singh Sokhi of TURBAN TADKA—MUMBAI, in it's Exclusive Talk Show—GREAT CHEFS, GOOD FOOD, and the topic is; IS THE CAPTION "NAMAK SHAMAK" THE REASON BEHIND YOUR WORLDWIDE NAME AND SUCCESS?


1) Let us start with your introduction to our viewers', that when did you think of becoming a chef and how did this caption Namak Shamak become so popular?

Chef Harpal Sokhi: Should I say my name is Namak Shamak to all of my viewers as, this is my impersonation?
Well, my name is Chef Harpal Singh Sokhi and my journey began in mid-1987 when I signed off from IHM Bhubaneswar and got a chance to work with Oberoi Bhubaneswar and blossomed as a Chef in The Regent Mumbai, a five-star super deluxe property. Under the assistance of chefs, I shaped my own footprints.
It was the year 2010 when I stepped into television where my director would impose me at any moment in the pre—shoots that, "chef you have to leave your footprints in the integral world and not just in India." Those golden words were engraved in my mind that became the vision for my brainchild TARBAN TADKA for FOOD FOOD network limited.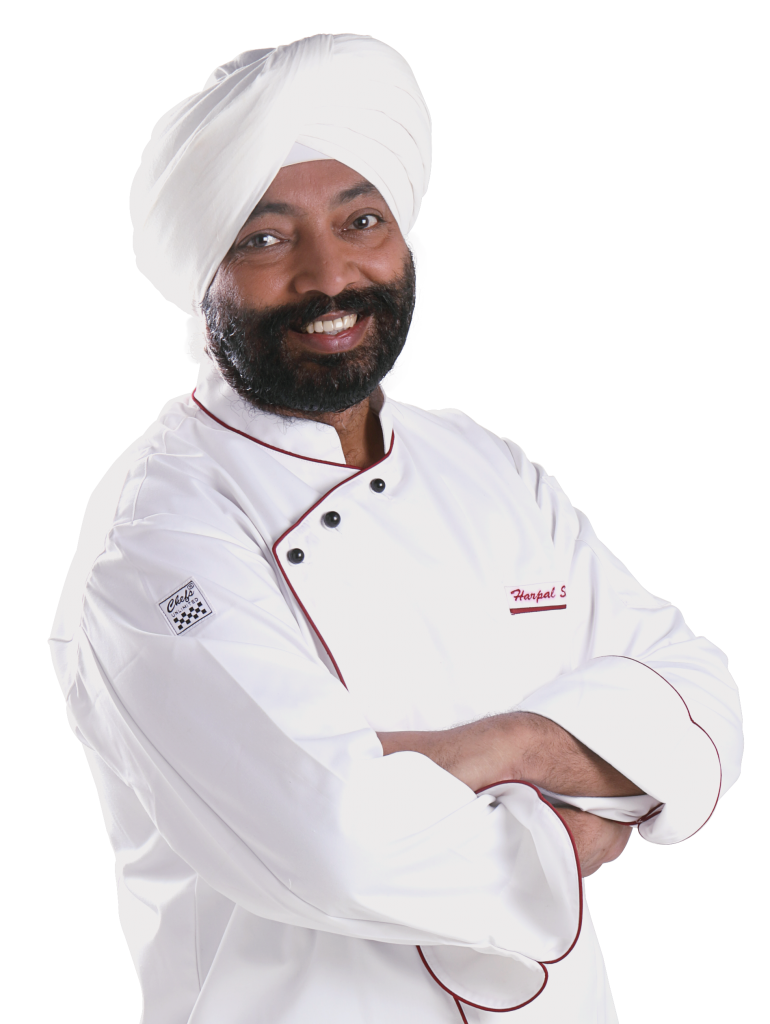 At that moment itself, I began singing the jingle NAMAK SHAMAK while adding salt to a dish. This started from the underlying episodes itself and it turned out to be the mainstream amongst all that and they began singing in their kitchens, eating tables, get-togethers, etc. It just not got notable in India but, it also became well-known universally and I used to get messages from over the world that they don't understand it's meaning, but love to sing Namak Shamak.
For me, it was a basic phrase/jingle not with the purpose of adding salt however, just to shed joy while cooking. I generally believed that in the world, cooking is a lonely affair and for the most part, persons would cook alone and this jingle was knocked up with the intent to exuviate happiness. Everybody adds salt when cooking and there the excursion began of Namak Shamak and went on to expand that my personality is renamed as Namak Shamak.
2) You have done several television shows for food, cooked so many recipes and traveled to several countries around the globe, what difference did you find in the food culture of the world and the immense love in Indian chefs?
Chef Harpal Sokhi: India, I consider is the Amazon of cooking and it is humanly illogical for a person to get mastery of cooking of integrated Indian food in a solitary get-up-and-go. Proliferating societies, cultures, traditions, and foodfoods changes at each 100 km. I concede in India, it isn't about food; it is about by what technique cooking works for us. The foremost task when one falls debilitated remains is food, which is prompted in varied practices as a cure rather than medicine, and this is well established and age-old theory of culinary science taking into account in India has overlooked by people.
Initially, I believed that it will be permissible and shown back in this world and particularly in India. I concede that our well-established cooking customs stay extremely firm and incorporate a wealth of science behind them. At the point, when I started television, I saw that the excitement for cooking was roughly nil among young people. They would detest cooking, so I formulated it, preceded onward covering nuts and bolts which happened absolutely a troublesome undertaking for a culinary craftsman since we cherish complicating achievements. I attempted to simplify as well as included humor, they should require humor and pleasure in cooking, and with my jingle, individuals hooked on to cooking.
Likewise, I started revealing the feeling of my practices to cook and what is the science behind fixings and mixing. This information came out from the portals of the stuff; I gained from my grannies and mom's kitchens. We in India, unceasingly feel cooking from scratch and fundamentals, while in the west, it is either advantageous food or stuffed food which is speedy and simple. This is the essential distinction between the food of the world and India. We furthermore include a wide broadening of food while, I see compact variety in foods in many nations.
3) Being at such a high level of chef's fraternity, how come you are still so simple, sober, and down to earth? What is the reason behind your simplicity? Give an elaborate answer for the same.
Chef Harpal Sokhi: I think what is essential to comprehend, that you have to remain grounded consistently. All that goes up needs to descend one day nothing stays up other than your name, inclination, and how you have associated with individuals. I have confidence in keeping my life straightforward, which is in reality extremely troublesome and on occasion it carries mischief to your development and individuals misrepresent you. Anyway, over the long haul, it works. I have faith in doing great work and I don't regard my work as simply work, it is my wellspring of joy and satisfaction, which is the thing that drives me.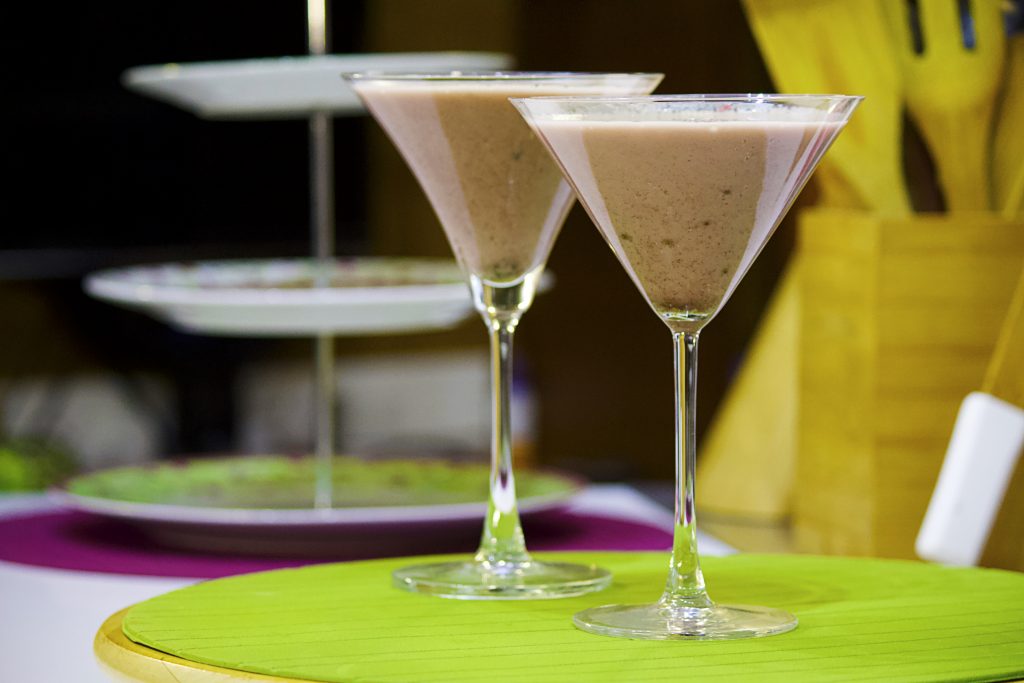 There are numerous interruptions on the planet, which may restrict you from accomplishing work or you may lose focus so, simply boost up yourself with some humor, I believe humor opens closed hearts. Humor can detach us from the grasp of considerations and outside influences. I have been bestowed with a smile that encourages me to acknowledge things and generally, I pardon human beings whoever has fouled up to me. The joy of life is to appreciate what you have and continue sharing its knowledge, wealth, happiness, moments, and these assist you with interfacing with a band of individuals, who recall you forever. The individuals who consistently stroll with heads down will consistently keep away from falling in pits and eliminate obstacles; those who stroll with heads held up high in pride can't see what is coming underneath.

4) How do you take Indian food to the world front? Have you ever felt that being a celebrity chef, could be harmful enough if made one a simple mistake on the camera?
Chef Harpal Sokhi: Let me share my underlying days, I generally spent preparing western and international foods, when I was transferred to the Indian kitchen during my induction as Chef Trainee, I built up the adoration for Indian food. I believe that being Indian, one should try Indian food both of the locales and very well-known. One must know different culinary styles too; however Indian food is an absolute necessity. During my journey, I continued meeting loads of Ustads from different locales who taught me Hyderabadi, traditional Awadhi and food of numerous areas. I got opportunities to exhibit all my abilities to grandstand the world and continued encouraging Indian food in all manners. I start discussing Indian food and its decency.
I accept that, India has such a great amount to bring to the table; the world is yet to see totally. What the world has seen is just about 10% of the absolute of what we have and we as a whole, chefs need to grandstand in different ways, and in today's world, it is easy as you have a humongous digital chain to help.
Indeed being a celebrity chef is troublesome on the grounds that you have to be answerable for a ton of things. Persons anticipate that you should be picture perfect. Anyway, we are humans and we do have our own good and bad times. I express gratitude towards God that he has bestowed me with a smile and that keeps me cheerful constantly. There are mistakes that occur before the camera certainly and it will undoubtedly occur on the off chance. So, when I shoot, I prefer staying focused for those couple of days, just for shooting and leave regardless of my concerns.


5) Give one recipe which you would like to share with our viewers and the readers.
Chef Harpal Sokhi: I lately prepared this recipe with Didsaari herbal turmeric garlic salt and red pumpkin which vented out with spectacular outcomes.
INGREDIENTS:
1. Red Pumpkin.......................200 gms
2. Didsaari Herbal Turmeric Garlic Salt................15 gms
3. Yogurt...................................1 Cup
4. Mustard Oil..................1 Tbsp.
5. Hing.....................A Pinch
6. Whole Red Chilli................... 4—5

PROCEDURE:
1. Boil red pumpkin with skin and mash coarsely.
2. Mix Didsaari herbal turmeric garlic salt with the pumpkin.
3. Whisk yogurt and mix with red pumpkin.
4. Heat mustard oil
5. Add a pinch of Hing, mustard seeds, red chilies.
6. Pour over 1 cup of yogurt and mashed red pumpkin.
Serve Hot.
INTERVIEWED: Chef Harpal Singh Sokhi.
INTERVIEW TAKEN BY: Khatibah Rehmat
Senior Journalist.
PICTURE COURTESY: Chef Harpal Singh Sokhi.
Editing done by: Suniti Garg, Sub-Editor.