In an interactive session of Executive Sous Chef Culinary Development Sanjay Kumar, Abela & Co. in Dubai with REFT Today's Senior Journalist Khatibah Rehmat does a collaborative discussion over modern day's chef's responsibilities to preserve the classical past or working upon the lost recipes and presenting them with utmost creativity and innovative culinary way on the palate.
KHATIBAH REHMAT: Tell us about your culinary career to date, the significant achievements you've made along the way and how they've shaped and influenced it?
CHEF SANJAY KUMAR: Food always fascinated me since childhood, I didn't even realise when cooking became my passion? Day by day my interest started to increase and after completing my plus two, I joined NIPS School of Hotel Management, Kolkata. Hotel Beverly was the first place where, I worked in their Kitchen Executive Training Program. According to me any aspiring chef's career (including mine) is moulded by the accessibility of top-rated culinary instruction along with a lifelong learning process. Presently, my more of the experiences are coming all through by the introduction of cooking and trying at home then, which is helping me out as a professional chef to a wonderful voyage today.
In my late career, I cooked for an old-age home while being employed at Taj Mumbai, there I came to know about several top chefs of the world and got the privilege to work with them as well. While I was working for Luise Cruises in Piraeus, there we all faced Tsunami in the center of the sea where, we used to cook and serve country's top notch guests and many from other parts of the world, who used to hold a great reputation in their respective fields. Few of such memorable experiences hit into my culinary journey. Not just this, I've been through a lot of experiences and faced immense challenges in my three decades of career which I enjoy sharing with my colleagues and teammates.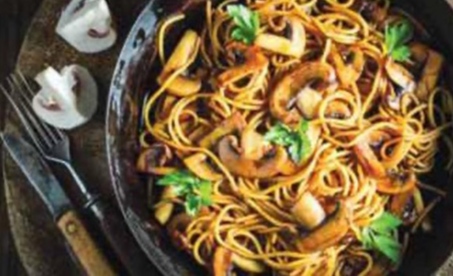 KHATIBAH REHMAT: How would you describe as a modern-day chef's role? What, is your opinion which characterises a top-notch professional chef?
CHEF SANJAY KUMAR: In present time the role of a chef has drastically changed as the concept of open kitchen has taken a vast position almost everywhere in the world. Not just this, many years back, they used to be restricted in the kitchens but now things have reversed, chefs walk to the dining area and interact with the guests directly and explain everything about the cuisines by themselves. They take the responsibility for entire experiences and create a memorable dining occasions which encourages in a good return of businesses. This also creates a great bonding amongst the guests and the chefs. For all this we must thank to a broad range of ingredients, tools and techniques, as well as widespread consumer awareness.
It also helps a modern day chef to maintain a class while presenting their creative and innovative cuisines. They're more of business people with excellent commercial judgment. To comprehend the qualities of a top professional chef, we must look at the top 100 restaurants in the world, which are renowned for their cuisines and their chefs both. The capacity to turn criticism into strength are major qualities of a top chef. The current generation of young chefs are continuing the history of many internationally renowned and award-winning chefs that Indian hospitality industry has created. I firmly believe that we will witness an increase in top talents that possess these qualities.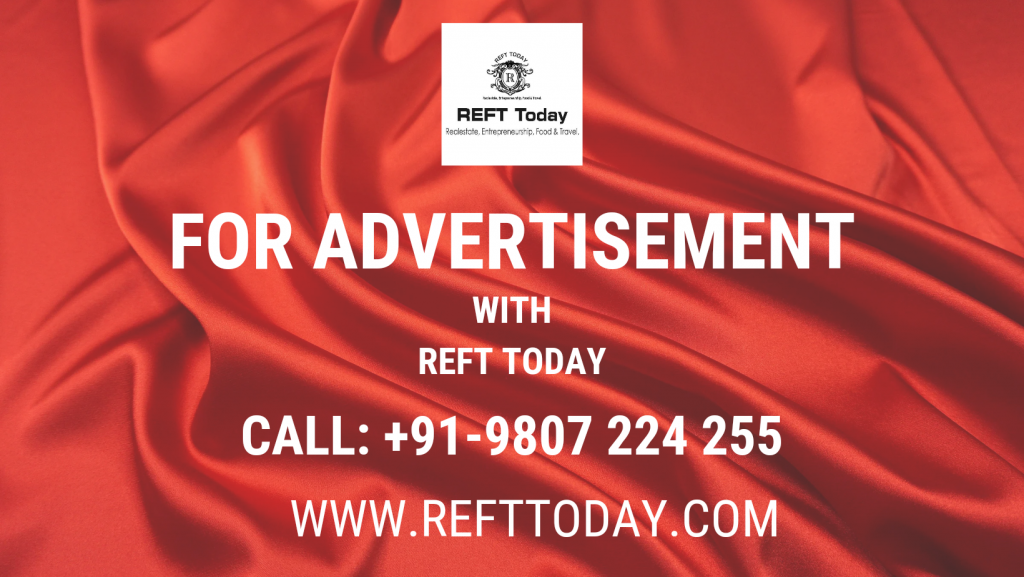 KHATIBAH REHMAT: What one factor, specifically, is going to change the way of promoting food in future?
CHEF SANJAY KUMAR: Numerous factors will shape food production in future. The significant ones amongst them include a broad range of customer awareness and wants; a changing technology landscape and its impact over food industry and our everyday lives; the sustainability of food in diverse world regions; customized and experiential food trends; and health-based foods. The print, television and internet industries will continue to revolutionize how food is going to be advertised and promoted. There will be an enormous amount of food businesses done over the phone, internet and online food portals which will continue to expand.
Today's chefs have access to a truly amazing variety of regional and international products, supplies and tools, which allows a wide variety of food preparation, presentation and serving techniques. The need for healthy eating in society has increased dramatically and chefs are now considered same as the dieticians and nutritionists. Food presentation methods and style have advanced to extremely high levels and they are a sign of the chefs' and the establishment's commitment to quality. The best course of action for any chef is, to accept the upcoming changes in food advertising and providing their guests with glorious traditional and modern cuisines.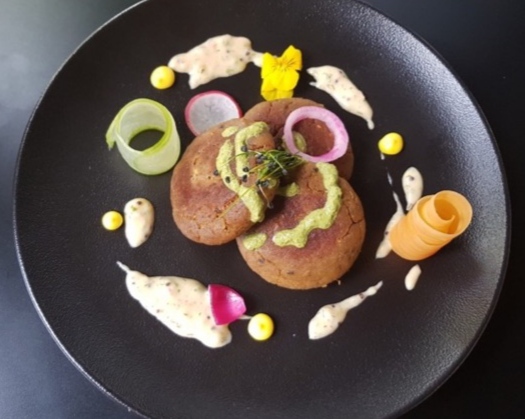 KHATIBAH REHMAT: Does India have enough competent, well-trained chefs to handle the escalating demands of food service sector?
CHEF SANJAY KUMAR: There has been a shortage of talented chefs, but this is the beginning to change quickly. Glamour of being a chef has increased significantly over past few years, especially with the print and television media's emphasis on food and chefs. The kitchen's working conditions has improved and became one of the best places to work in the globe. People's perceptions of a chef's profile has changed and an increasing number of young people are pursuing careers in culinary arts. Several schools and universities are now offering hospitality-related courses and overall educational standards has increased.
But, still we have a long way to go before we can adequately prepare students for the need of great businesses. The largest source of advice, instruction and education is now the internet, and it was not long before with Indian chefs, like our IT professionals are recognised throughout the globe. And we shouldn't overlook the significant presence of Indian chefs in the UK, US and Australia, as they are the largest chef provider in the cruise and the Gulf region. Very soon we will see this industry to grow stronger than ever and Indian chefs reach to the stars if print and television media in India continues to focus on food and chefs.
KHATIBAH REHMAT: What are the cuisines you are specialised in and how have they changed over time?
CHEF SANJAY KUMAR: I have nearly three decades of experience and concentrated on Indian, Continental and Oriental cuisines, with Indian food being closest to my heart. The best Indian and foreign chefs that I had the privilege of working with, made a significant contribution to my culinary reputation. Over the time, there has been an advancement in the culinary arts, with trained chefs now running the kitchens.
Top-notch ingredients from round the world are always available. Tools, processes and equipments are continuously updated. Culinary skills and knowledge has come to a long way. Food styling has taken an enormous position as a quality differentiating factor. Many chefs have made a substantial contribution to the modernization of Indian cuisines, including Chef Satish Arora, Chef Vineet Bhatia, Chef Rajeev Bansal and others. These chefs have created incredibly popular modern Indian culinary concepts that stand for innovation, dependability and business excellence.
KHATIBAH REHMAT: Which ethnic cuisines from India do you believe is the most promising and why?
CHEF SANJAY KUMAR: It's remarkable to see how diversely some regional cuisines are rising, whilst for others, it has more to do with the regional dishes than the cuisines itself. In either case, regional Indian cuisines are only marginally represented. These delectable treasures are a part of our cultural history and ought to be showcased in national and international food forums to inspire more and more cooks of these cuisines. It's intriguing how our regional cuisines ties in with our extended family customs.
We take great delight when someone claims that their grandmother or aunt made a certain recipe the finest. Indian regional food is such a gem because of this passing down of recipes and cuisines from generation to generation. South Indian, Gujarati, Punjabi and Konkan cuisines are some of the regional culinary ideas that stood up and seems to have their bright future. The offers of these cuisines have captivated connoisseurs all around the world. While we support well-known regional cuisines. I firmly believe that we also need to promote culinary masterpieces from other, lesser-known cuisines.

INTERVIEWED AND PICTURE COURTESY: EXECUTIVE SOUS CHEF SANJAY KUMAR, Abela & Co. Dubai.
INTERVIEW TAKEN BY: KHATIBAH REHMAT, Senior Journalist.