KHATIBAH REHMAT: Can you provide us with some instances of creative F&B concepts that you have used recently or intend to use in 2022?
CHEF SANJAY KUMAR: Hospitality industry is trying to prepare chilled section for the passengers on board of several domestic and international flights in highly specialized field of airline catering. As this will work in large volumes, where variety of stuffs will be required and for all that a thorough training and processed based work culture will be needed. We will be introducing healthy menu options of light meals for both lunch and dinner, such as; regional cuisines, superior quality sandwiches with dips, bite size desserts etc.
Not just this, we will be doing the use of micro greens and exotic ingredients just to present a global culinary experience to our fellow passengers. Abela & Co. Dubai has just come up with such creative ideas and recently introduced and implemented as well. All we need for such changes is nothing, but a continuous and rigorous training program. Though, we host several workshops and other sessions to achieve this goal still, we will be hosting many others to enhance our Western, Oriental, Korean and Indian offerings.
KHATIBAH REHMAT: What do you predict for the food service industry's performance this year? What can one anticipate for country's cuisines in future?
CHEF SANJAY KUMAR: The food industry has experienced significant growth each year and this year has been no exception. With the help of several promotional programs and urgently required Food Safety Bills, the UAE government has increased its focus over food industry and food safety. It is safe to say that we are living through a food revolution. Indians are now quite demanding and everyone wants to get the most value for their money, as a result of their extensive travel and global exposure.
Only food company models that will offer high-quality cuisines at an affordable price will thrive in future and anyone can take advantage of this market. The emergence of mall culture and a free-selling market has further expanded the variety of culinary concepts available in the market. We observe a veritable maze of delicacies being served at fine dining establishments, food courts, bars and lounges, food counters, street kiosks, pastry shops, food fairs, takeaways and through the catering industry as well. These delicacies range from regional to global in origin.
KHATIBAH REHMAT: How do you envisage the evolving role of chefs in a changing food scenario?
CHEF SANJAY KUMAR: As I've told in my previous interview that chefs traditionally were not allowed outside the kitchen, but with the development of contemporary tools and technology, a broad variety of ingredients and advanced abilities, have given more time to focus on improving cuisines and interacting with the guests. Modern chefs are well-versed in the numerous facets of setting up and running a restaurant. We have observed several chefs transition into entrepreneurs and designed entire project-execution effectively running the business.
Restaurants have at least taken their rightful place in society which has made most of the chef's popular. They are aware that building strong client relationships and creating delicious cuisines are crucial for a successful business. Indian government has now began to award with "Padma Shri" to meritorious chefs is another proof of the importance of their works. Chef Imtiaz Qureshi and Chef Sanjeev Kapoor were honoured with the "Padma Shri" award last year and it makes all chefs incredibly proud.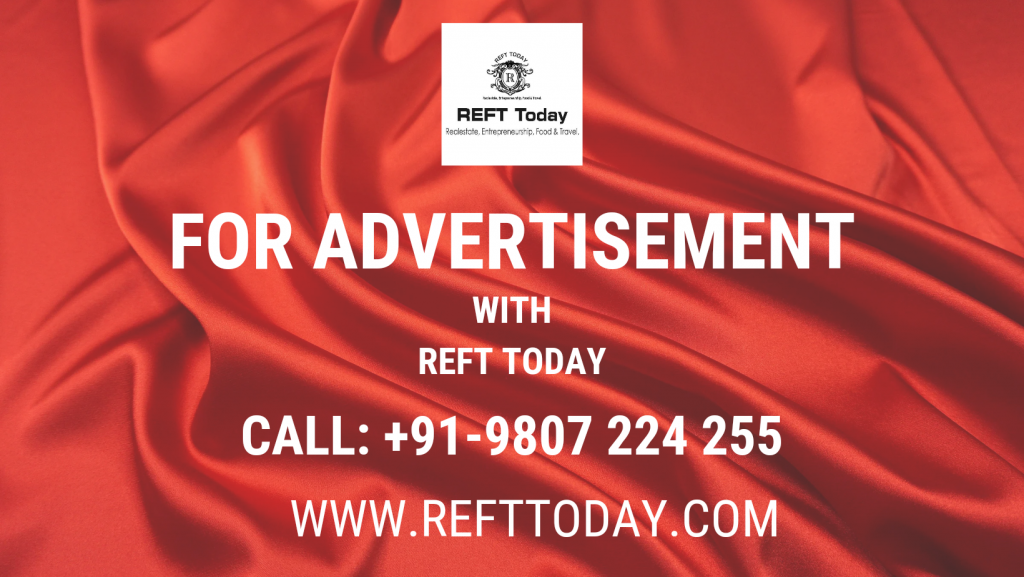 KHATIBAH REHMAT: How have fine dining, smart/casual eating and QSRs changed and developed in Dubai, in your opinion?
CHEF SANJAY KUMAR: I should start by saying that Dubai is a continually fast-growing economy and as a result, all dining concepts have experienced both numeric and qualitative growth. At the food level, we are witnessing improved access to ingredients from round the world. From fantastic plating, presentation, techniques, high-tech tools and equipments. These factors are all contributing to a culinary boom and chefs have transformed into food stylists, expressing their culinary wizardry like never before. Chefs are crucial in bringing about these developments, which had an impact on all levels of dining concepts. People that have time to spend and are looking for a diverse dining experience will go to fine dining establishments.
In Dubai, a family-oriented culture, casual eating will always rule supreme, while the younger generation prefers quick food concepts with grab-and-go options. If there is any segmentation, it is solely based on the variety of offerings, the amount of time required and the cost. Having said that, I hasten to add that the most intriguing development in today's world is that consumers have begun to eat across categories, which has increased the difficulty of food industry. Customers expect excellent value across all eating categories and their expectations have only grown as a result of growing consumer and culinary understanding. The only restaurant in future that will thrive is one that regularly offers wholesome meals at affordable prices.
KHATIBAH REHMAT: What recent developments and trends would you like to emphasize in your line of work?
CHEF SANJAY KUMAR: When one comes to know how sacred cooking actually is, then they'll know it's essential fundamentals as a whole, that how it depends upon the behaviour of ingredients for a best meal? Before I address this subject, I would like to emphasis to all my fellow chefs that every culinary concept has a life cycle. This happens to maintain the profile of a business module which is profitable for a very long run. Chefs must work more upon the lost recipes as well, along with that they must tend towards good plating, presentation, develop original cuisine concepts and dining experiences, that too within a reasonable price range. Despite of trying to their level best, a chef will always find numerous difficulties to adjust in this modern era kitchens. They must remember that, with the rise of more modern techniques and tools, the expectations of the guests will also raise to a great extent.
Chefs have to workout over thin profit margins, marketing strategies to leave the competitors far behind their reach, quality products and the required creativity. Today's reality of a chef is turned out to be more of an entrepreneur, rather than just remaining behind the dark kitchens. I always guide chefs to be at least one step ahead, no matter what cuisine or beverage you are into? Above all, I strive to maintain a practical and down-to-earth approach. Aviation catering always provides a vast quantity of food stuffs, which holds one of the key importance in airline food trends and international food safety. One must keep doing the market study by paying a visit to different eateries and grasp their gastronomic philosophies and methods. It is crucial to have a thorough awareness of the elevated expectations of the customers, the financial management aspects of food businesses, learning several food safeties and legalities, along with the maintenance of the team. Lastly, unstoppable and continuous improvement of skills and procedures of food joints.
KHATIBAH REHMAT: How can you make sure that technology, education and skill levels are updated?
CHEF SANJAY KUMAR: Great vision and strategies are needed to coordinate skill training and development for both individual and team levels, all these are the key necessities in today's world of quick employee turnover. In our line of work, in addition to extensive training programs for all associates, we practice daily and undergo rigorous external audits that help us in maintaining our standards and advancements. Our training programs cover everything from fundamentals to advanced methods and we send our teams to India and internationally in addition to use the in-house and guest specialist educators. Virtually we rigorously conduct external audits for each of our associates which actually helps us in upholding our standards and expansions.
Advanced plating techniques, pastry abilities, in-depth discussions of Indian gravies, workshops on Chinese cuisines and regional culinary pleasures of the west coast are just few of our most well-known ongoing training programs. Besides all this, we always need a good team of chefs to complete our food safety training. Not just this, through our well known and renowned in-house chef's training program we hire young chefs from catering colleges then, we train and hone their culinary skills in such a way that they may handle more of senior roles within our team. All these training courses and exercises work as a great aid in our own improvements.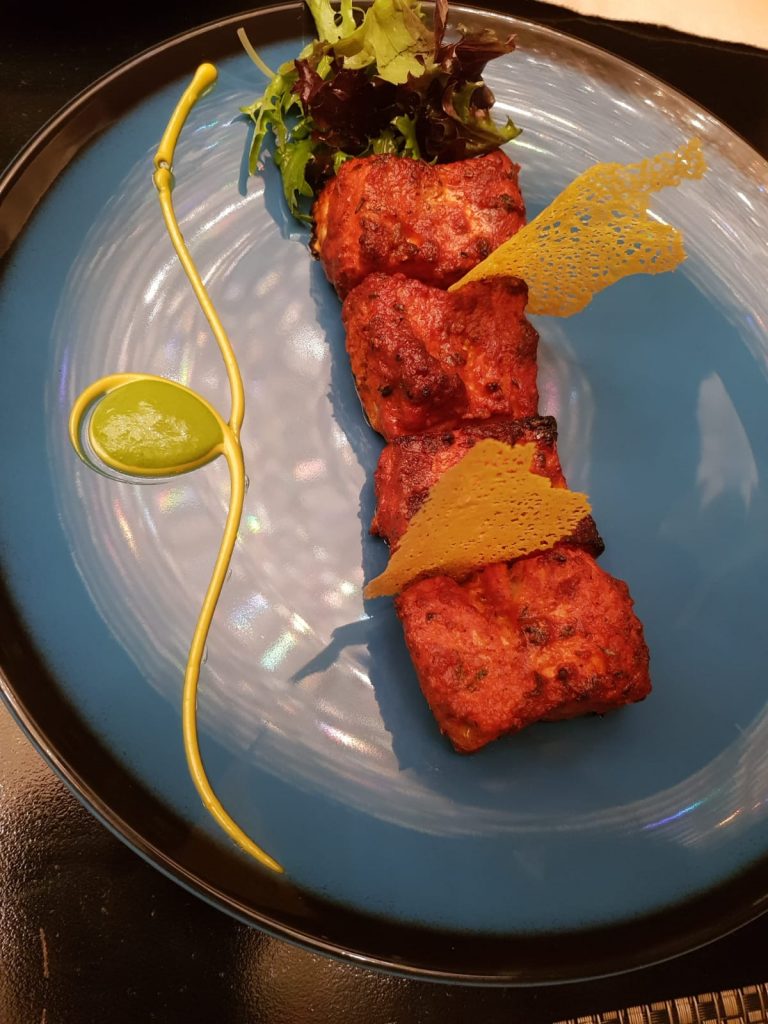 KHATIBAH REHMAT: What key lessons from your professional experience would you wish to impart to budding chefs in future?
CHEF SANJAY KUMAR: As I've mentioned in my previous interview that how I was fortunate enough to work with few top notch chefs of India and of the world? One of the most significant lessons I've learnt from my early career was the way to apply foundations of cooking to create and build one's culinary style and also learnt the importance of teamwork from such stalwarts. I've been through few of the exceptional chefs who have great awareness of several ingredients, their unique combinations and also the way those components behave with one another, which creates an outstanding eating experience. The more skills a chef possesses, the better they become in world front. Last but not the least, I would like to leave an important message to the upcoming young generation that, who so ever are ambitious chefs, they must reach to their full potential and must never think of giving up.

INTERVIEWED and PICTURE COURTESY: Executive Sous Chef Sanjay Kumar (Abela & Co., Dubai).
INTERVIEW TAKEN BY: Khatibah Rehmat (Senior Journalist).